KRG rep criticizes Abadi for hasty comments on Iran sanctions
August 12, 2018 - 21:26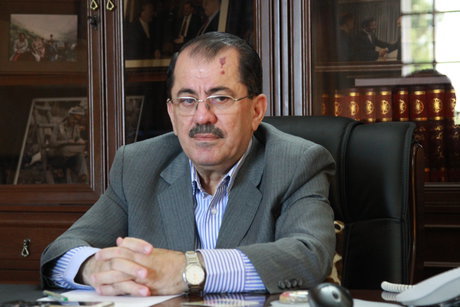 TEHRAN – The Kurdistan Regional Government (KRG) representative to Tehran has criticized Iraqi PM Haider al-Abadi for hurriedly saying Baghdad was complying with U.S. sanctions on Iran.
Abadi should have waited until the new Iraqi government was formed, so Baghdad could clarify its position on the U.S. trade war against Iran, Nazim Dabagh was quoted as saying by ISNA on Sunday.
Dabagh added that it is not in favor of the Iraqi government and its people to be against Iran because the two are neighbors and share common interests.
Abadi said on Tuesday that Iraq will abide by U.S. sanctions, but also expressed reservations by calling the move an "essential and strategic mistake."
MH/PA