Millennia-old Hasanlu under restoration, landscaping project
August 15, 2018 - 17:6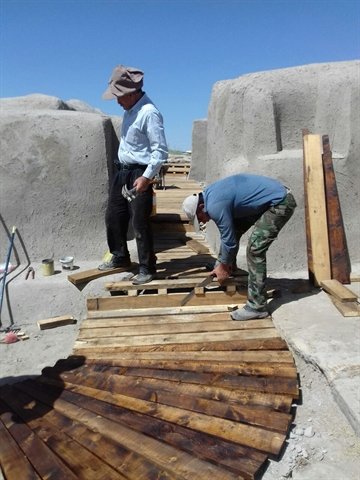 TEHRAN – A restoration and landscaping project on Iran's Teppe Hasanlu has been completed some 70 percent, CHTN reported on Wednesday.
The project commenced in May under supervision of the Cultural Heritage, Handicrafts and Tourism Organization.
Teppe Hasanlu is an archeological site of a millennia-old city located in West Azarbaijan province in a short distance south of Lake Urmia.
Among the most important measures taken this year are decision on demarcation lines, renewing protective shrouds on the ruined structures, the removal of disturbing vegetation, making 355 meters of routes out of sand or wood, making a reservoir, repairing museum building of the site, refurbishment of signs and architectural remains and boom in security systems.
Back in June, the CHHTO announced that is working on possible inscription of Hasanlu to make it a UNESCO World Heritage.
Earlier excavations have revealed important knowledge about the prehistory of northwestern Iran, particularly during the late 2nd and early 1st millennia BC.
Among the most important objects uncovered at Hasanlu were an unusually decorated silver bowl, several iron garment pins headed by bronze lions, a solid gold bowl, a knife handle with gold cloisonné, and two hollow bronze horse heads that served to hold liquids.
AFM/MQ/MG