Former Pakistan president summoned in money laundering case
August 28, 2018 - 9:3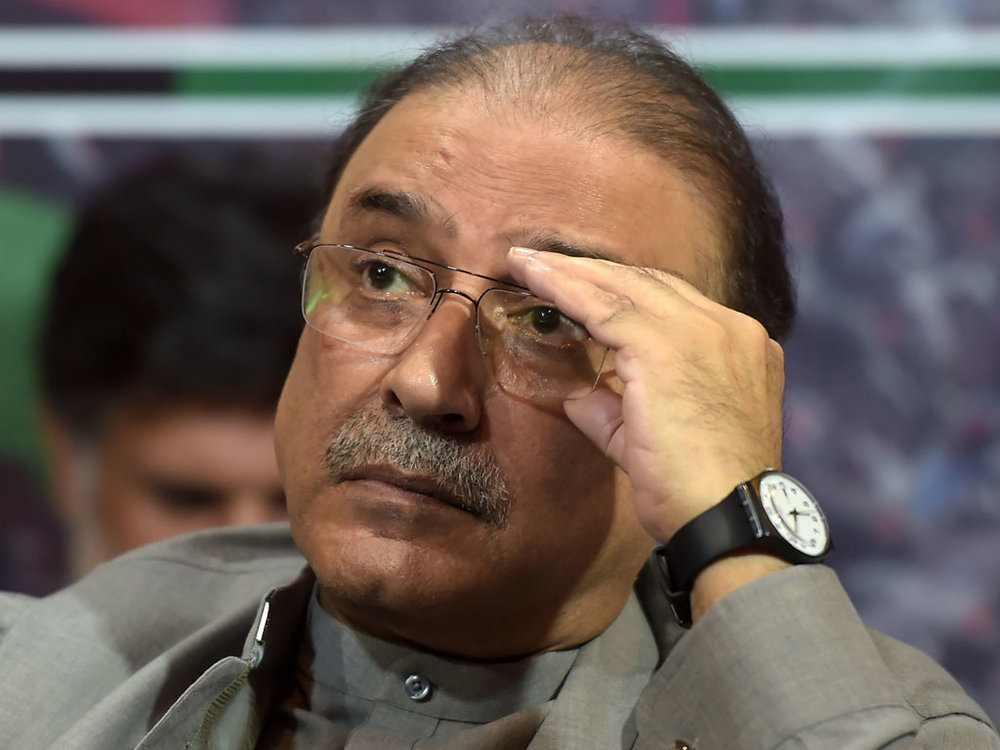 TEHRAN - Pakistan's Federal Investigation Agency (FIA) has summoned former president Asif Ali Zardari and his sister in a Rs 35 billion money laundering and fake bank accounts case.
In July, the country's Supreme Court listed Zardari and his sister Faryal Talpur as beneficiaries in an alleged scam "running into billions of rupees" that led to the arrest of Pakistan People's Party (PPP) co-chairman's close aide and famous banker Hussain Lawai.
The FIA issued notices on Saturday to the former president and his sister to appear at the agency's headquarters in Islamabad. This is the fourth time they have been summoned, Dawn newspaper reported.
Despite earlier summons, Zardari and Talpur failed to appear before the FIA's joint investigation team probing a multi-billion money laundering scam. The FIA has been asked by the Supreme Court to submit a comprehensive report in connection with the fake accounts case on Tuesday, it said.
Zardari and Talpur have not joined the investigation in the case. Instead, they have expressed lack of confidence over the investigation team probing the case. On August 17, a local banking court in Karachi had issued non-bailable arrest warrants for Zardari and other absconding suspects in the ongoing probe.
The court ordered the suspects to be arrested and presented before it by September 4. On August 18, the Islamabad High Court approved the former president's petition for protective bail in the case.
The FIA is investigating 32 people in relation to money laundering from fictitious 29 accounts, including Zardari and his sister Talpur. Zardari's close aide Lawai was arrested last month in connection with the probe.
With the change of guard in Islamabad, the cases of corruption are likely to open up again. The newly elected Prime Minister Imran Khan has vowed to fight corruption and clean the system.