Iranian, Afghan border provinces sign cooperation agreement
August 29, 2018 - 9:12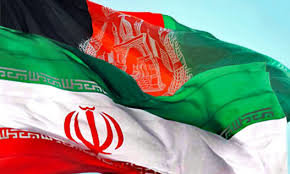 TEHRAN – Iran's South Khorasan Province and Farah Province of Afghanistan signed a memorandum of understanding on joint economic, cultural and security cooperation.
South Khorasan Governor Mohammad Mahdi Moravej al-Sharie and Farah Governor Abdul Basir Salangi signed the MOU in the city of Birjand, capital of South Khorasan, on Monday.
The sides agreed to form economic, cultural-social and border security commissions.
It was also agreed that Birjand and Farah province form a joint chamber of commerce.
The MOU facilitates expansion of cultural interaction.
It also included issues related to exchange of IT products, increase in the working hours of customs offices and transportation.
Moravej al-Sharie said South Khorasan is ready to receive Afghan citizens either as ordinary tourists or medical tourists.
He also noted that expansion of economic relations will also be facilitated.
Salangi appreciated hospitality extended by South Khorasan, saying the capacities of the Iranian province will be effective in developing economic ties between Iran and Afghanistan.
NA/PA