IASP 2018 World Conference to highlight innovation ecosystem
September 1, 2018 - 9:1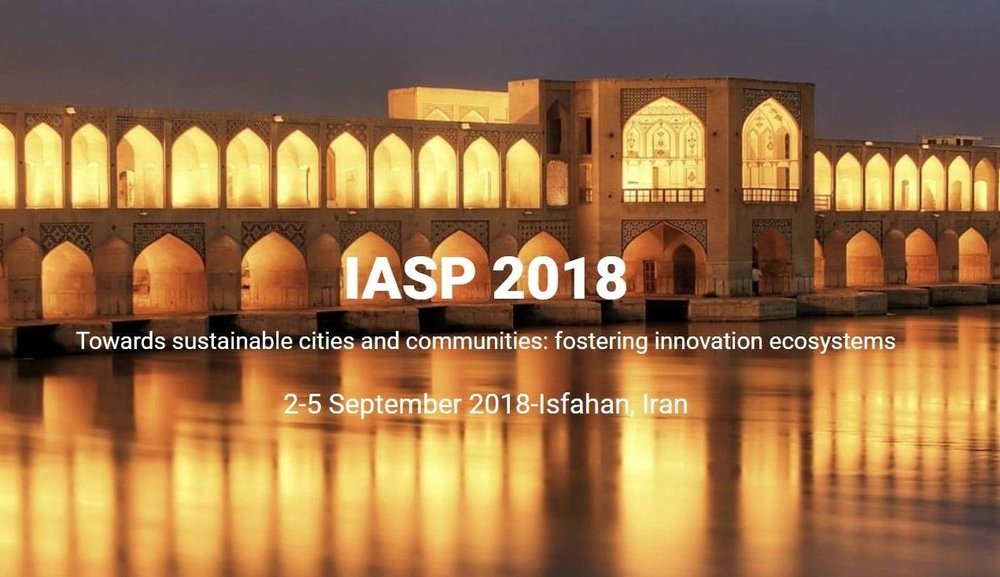 TEHRAN -- Fostering innovation ecosystems will be in the limelight at the 35th World Conference on Science Parks and Areas of Innovation, which is organized by the International Association of Science Parks and Areas of Innovation (IASP).
With the theme of "Towards Sustainable Cities and Communities: Fostering Innovation Ecosystems", the event will be held from September 2 to 5 at the Isfahan Science and Technology Park.
The IASP 2018 World Conference will explore the role of Software Technology Parks and Area of Innovations in the formation of the innovation ecosystem and the sustainable development of cities.
The German professor of spatial planning Klaus R. Kunzmann will be the keynote speaker at the event.
In 2010 he was one of the co-organizers of the 3rd Knowledge Cities World Summit in Melbourne, Australia and he is known for his ongoing research interests are innovative urban policy and European spatial planning.
The South Korean professor and vice president of strategy and planning Jong-in Choi and the Turkish angel investor and best-selling author Baybars Altuntas are the invited speakers at the event.
The IASP Seminar on the fundamentals of Science and Technology Parks (STPs) and Areas of Innovation (AOIs) will take place on September 2.
The IASP Pre-conference Seminar is organized directly by the IASP Headquarters and is designed to meet the needs of professionals who are appointed to set up a new science park, as well as for those who are new to industry.
In 2015, the UN adopted 17 Sustainable Development Goals (SDGs) to guide global action and investment for sustainable development over the next 15 years, one of which focuses on Sustainable Cities and Communities, according to IASP website.
IASP is an independent, non-profit, non-governmental organization in Special Consultative Status with the Economic and Social Council of the United Nations.
It aims to coordinate a very active network of professionals that manage areas of innovation and science and technology parks, enhance new business opportunities for companies and research organizations located in these areas, assist the development and growth of new parks and other areas of innovation and increase the international visibility of members and sponsors.
SB/MQ/MG