'Entrepreneurship soon becomes Iran's leading economic powerhouse'
September 5, 2018 - 22:46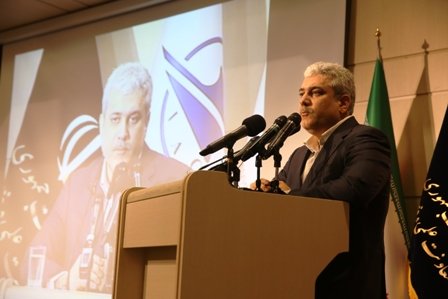 TEHRAN -- The entrepreneurship will be turned into Iran's leading economic source of power in the near future, vice president for science and technology Sourena Sattari announced on Monday, ISNA reported.
He made the remarks during the opening ceremony of the 35th World Conference on Science Parks and Areas of Innovation, which is currently underway in Isfahan.
The oil economy is being replaced by the knowledge economy in recent decades in Iran, he explained.
He called technological infrastructures of the cities as one of the main factors to boost knowledge economy.
"We have already 4.5 million university students and 49 million internet users in Iran," Sattari said.
The smartphone penetration in Iran is very high in Iran with regard of good human resources, which lead to an appropriate ecosystem in the country, he said.
He called a good ecosystem the one which turns Iran into a large science and technology park.
He highlighted the important role of cities as the main infrastructures of education and economy development.
The 35th World Conference on Science Parks and Areas of Innovation is organized by the International Association of Science Parks and Areas of Innovation (IASP).
With the theme of "Towards Sustainable Cities and Communities: Fostering Innovation Ecosystems", the event opened on September 2 and will end on September 5 at the Isfahan Science and Technology Park.
The IASP 2018 World Conference will explore the role of Software Technology Parks and Area of Innovations in the formation of the innovation ecosystem and the sustainable development of cities.
SB/MG