Partial restoration starts on Sheikh Lotfollah Mosque
September 2, 2018 - 18:49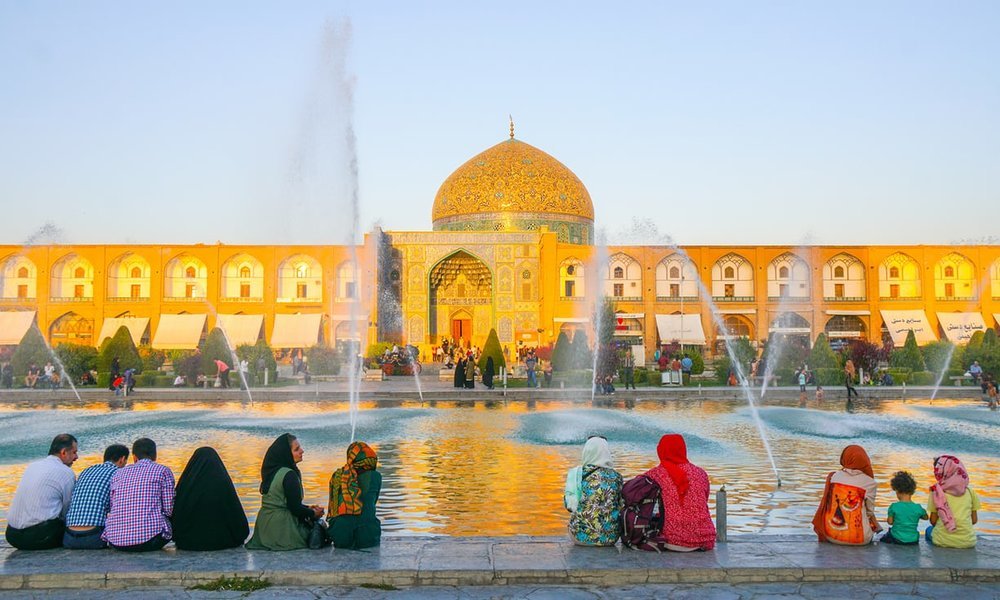 TEHRAN - The second phase of a restoration project has commenced on creamy dome of the 17th century Sheikh Lotfollah Mosque, which is one of the architectural masterpieces of Iranian architecture.
"Original tiles are to be recollected from eight segments of the dome…. they will be treated and rehabilitated before being reinstalled," Fereydoun Allahyari, Isfahan province's tourism chief, said on Saturday. The project is estimated to be completed within a year, he added.
The mosque is also very famous for having a very picturesque dome that makes extensive use of delicate cream-colored tiles, changing color throughout the day from cream to pink. Some say the sunset is usually the best time to witness the change.
The exterior panels boasts collections of arabesques and floral designs that have become a signature motif of the masterpiece. The portal itself contains some stalactite-type stone carving used to decorate doorways and window recesses with rich concentrations of blue and yellow motifs.
The monument punctuates the middle of two-story arcades that are encircling the enormous Imam Square, itself a UNESCO World Heritage site. Inside, there are thousands of mosaics that adorn the walls and its extraordinarily gorgeous ceiling that features a series of shrinking, yellow motifs, itself a masterpiece of design.
Built between 1603 and 1619 during the reign of Shah Abbas I, the mosque was dedicated to the ruler's father-in-law, Sheikh Lotfollah, a revered Lebanese scholar of Islam who was invited to Isfahan to oversee construction of the Shah Mosque.
PHOTO: A view of the Sheikh Lotfollah Mosque in Isfahan
AFM/MG