By staff and agency
Nuclear deal is 'not dead', says French FM
September 5, 2018 - 21:16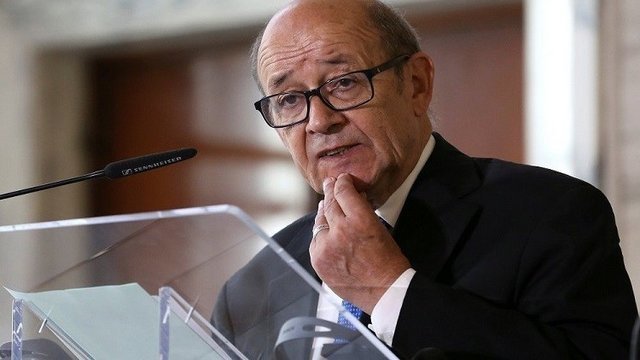 French Foreign Minister Jean-Yves Le Drian has said that the 2015 nuclear deal, officially known as the Joint Comprehensive Plan of Action, is "not dead".
"This agreement is not dead," Le Drian said in an interview with French radio station RTL, Sputnik reported on Wednesday.
Le Drain added President Emmanuel Macron would speak later in the day to his Iranian counterpart Hassan Rouhani.
He has further said that Macron's talks with Rouhani would be followed by negotiations next week, which would be attended by representatives of Tehran, as well as Paris, London and Berlin.
U.S. President Donald Trump withdrew Washington from the nuclear deal on May 8 and ordered restoration of sanctions against Iran.
The first batch of sanctions was snapped back on August 6. The second batch will be restored on November 4.
Europe is expected to present its practical package to preserve the JCPOA before the second round of U.S. sanctions start in November.
NA/PA