Time to end Afghan war, says U.S. commander
September 6, 2018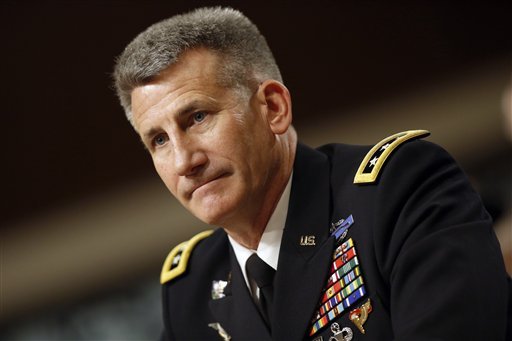 TEHRAN - Bearing testimony to America's failures in Afghanistan, the outgoing commander of U.S. and NATO forces in Afghanistan Gen. John W. Nicholson urged all sides to bring an end to the protracted war.
"It is time for this war in Afghanistan to end," Nicholson was quoted saying by New York Times in his emotional farewell address.
Nicholson served as the commander of U.S. and NATO troops in Afghanistan for more than two years, during which the Taliban insurgency peaked and civilian casualties touched record high. The deteriorating security situation in the war-ravaged country has forced the Afghan government and its international partners to revise their strategies.
Nicholson's frustration, according to observers, indicates the general mood among U.S. forces stationed in Afghanistan as part of a "futile exercise" that America's longest war has become.
The outgoing U.S. commander reportedly had serious differences with the U.S. President Donald Trump. NYT reported that Nicholson did not meet a single time with Trump in the 20 months since the latter became the president.
General Scott Miller, the former commander of the U.S. military's Joint Special Operations Command, took over from Nicholson this week.
More than 17 years after invading the country, the U.S.-led international coalition has failed in counter-terrorism efforts. Today, the security situation remains volatile and terror attacks have become more frequent, creating a sense of fear among people.