Trump's trade war with China poses greatest threat to global economic growth
September 6, 2018 - 0:27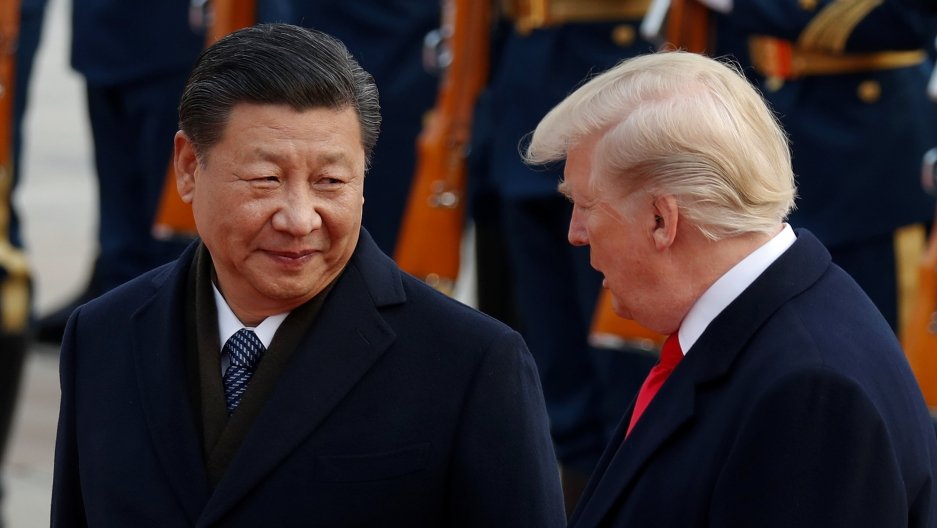 TEHRAN - As the trade war between the U.S. and China intensifies, the vice chairman of the world's largest money manager believes U.S. President Donald Trump's trade policies pose the greatest threat to global economic growth.
"I would say the policies that are embraced by the U.S. administration around trade represent the biggest risk today to the global economy," BlackRock's Philipp Hildebrand was quoted saying by CNBC.
His comments came as trade pundits and investors monitor the prospect of an escalating trade war between the world's two biggest economies.
Trump said earlier this week that he is prepared to impose tariffs on an additional $200 billion worth of imports from China as soon as a public comment period ends on Thursday. The two countries have already slapped tariffs on each other to the tune of $50 billion of goods.
Since the talks between the two sides have failed to produce a breakthrough, the next round of $200 billion U.S. tariffs on Chinese imports could come anytime soon and would mark a major escalation in the trade war. But it remains to be seen when and how Trump implements it.
China is likely to retaliate promptly with duties on nearly everything it imports from the U.S. It has already threatened to impose tariffs on $60 billion worth of U.S. goods as a tit-for-tat measure.
It is also reportedly reducing its orders of U.S. crude oil, and is likely to move towards other oil markets, most notably in the Middle East. If that happens, countries in the Middle East could be biggest beneficiaries of the growing US-China feud.
A recent World Bank study estimated that at the current level of tariff retaliation, the U.S. and China will each suffer a drop in annual exports of about $40 billion. If the war escalates to include all trade and services between the two countries, Chinese exports to the U.S. would fall by $190 billion and U.S. exports to China by $166 billion.
Hu Xijin, chief editor of Chinese daily Beijing Times, said China is an economic and a nuclear power and it isn't an easy task to provoke it from any direction. "China is not Mexico and will not agree with a laundry list of demands from the U.S. in this trade war," he wrote on Twitter, saying China will "hit back to the end" if U.S. persists with its trade war.
However, regardless of the U.S. pressure, China will maintain its own pace and work with other countries to protect the multilateral trade system, China's President Xi Jinping said earlier this week during his meeting with UN secretary general Antonio Guterres. "We are willing to use practical actions to drive all parties to jointly adhere to trade liberalization and facilitation and build an open world economy," Xi said, according to a statement issued by China's foreign ministry.
Meanwhile, according to a study report by OECD, Asia in general and China in particular is on the upswing. "One consequence of the rising importance of emerging markets in the world economy, notably China and India, but also Indonesia, is that the center of gravity of world economic activity continues to move from North America toward Asia," the paper notes.