Gilan hosts national mat weaving festival
September 8, 2018 - 10:2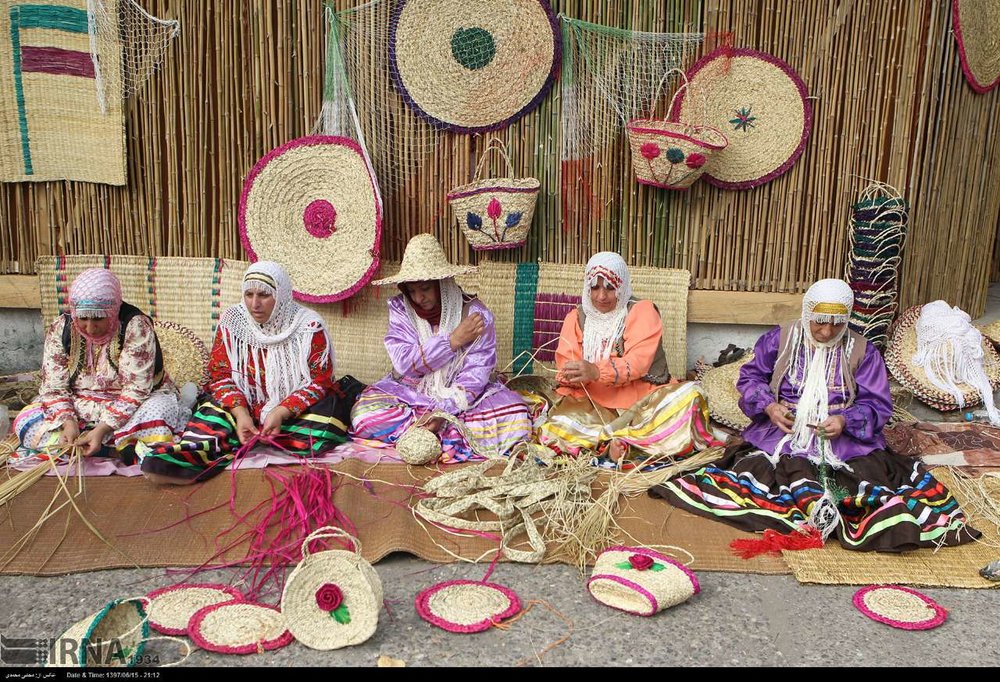 Iranian craftswomen weave traditional baskets during a national mat weaving festival in Fashtakeh village, northern Gilan province, on September 6, 2018. 
Matting is the art of weaving or plaited strips of organic fibers into mats which are cool and suitable to the hot tropical climate.
Raw material for crafting mattresses and basketry, which are dominantly lengthy dried leaves, are prevalent in many regions across the country.
AFM/MG