Iran's defense chief: Iran, China share common interests and threats
September 8, 2018 - 1:7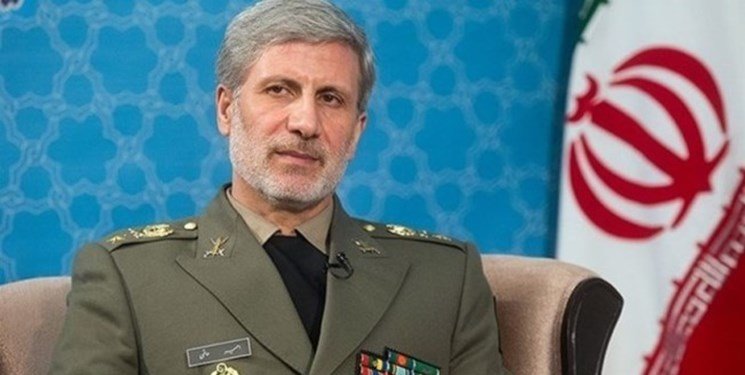 TEHRAN – In a meeting with his Chinese counterpart Wei Fenghe in Beijing on Friday, Iranian Defense Minister Amir Hatami said that Iran and China share common interests and also face common threats.
"The two countries have common interests and threats and can expand cooperation in this framework," Hatami remarked.
The Iranian defense minister also said U.S. unilateral actions threaten international peace and security.
Hatami said that insecurity in one region can spread to other parts in the world.
The brigadier general also called for expansion of Iran-China cooperation.
The Iranian defense chief says U.S. unilateral acts threaten international peace. For his part, Wei said that China is ready to expand cooperation with Iran.
Upon his arrival in Beijing on Thursday, Hatami told reporters that Iran-China defense ties are "strategic".
"Leaders of the two countries insist on bilateral strategic cooperation which requires consultations," the Iranian defense chief remarked.
Hatami noted that the relations have always been good and given the current regional developments, it is essential to expand ties.
Elsewhere, he said that his visit to China was aimed at preparing the grounds for the implementation of a pact signed between the countries' defense ministers in 2016.
According to Press TV, the two countries signed an agreement to boost defense and military cooperation in Tehran in November 2016. According to then Iranian defense minister Hossein Dehqan, the pact aimed at boosting cooperation on long-term strategic interests as well as countering the growing threat of terrorism exhibited by groups such as Daesh.

NA/PA