General Baqeri says Iran ready to stage joint military war games with China
Iran, China sign defense cooperation deal    
November 14, 2016 - 21:22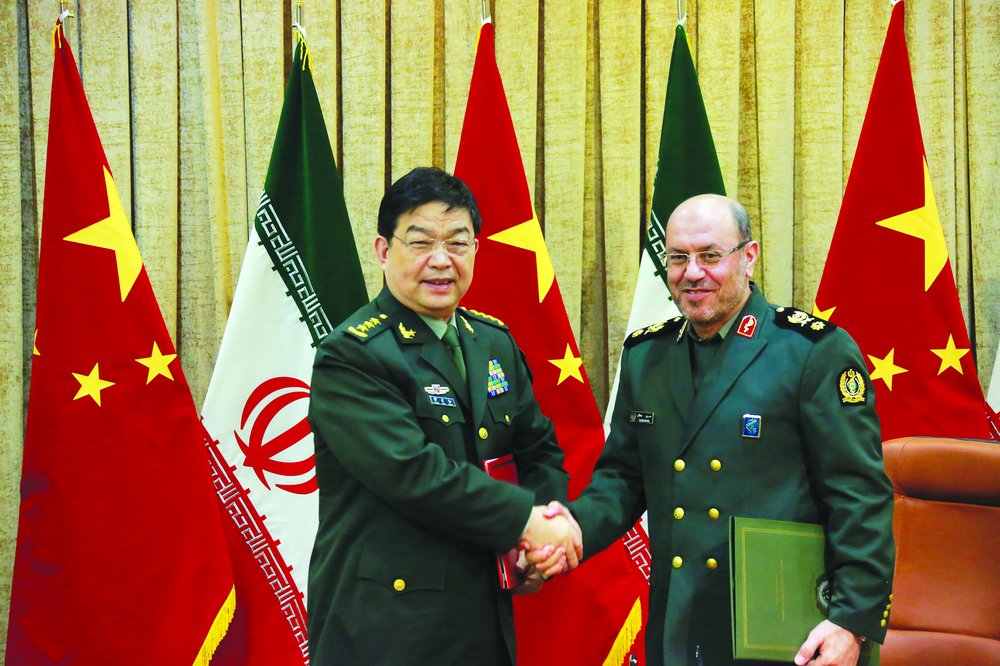 TEHRAN – The defense ministers of Iran and China signed on Monday an agreement to shore up defense cooperation, a show of unity in a war-torn Middle East.
"The upgrading of relations and long-term defense-military cooperation with China is one of the main priorities of the Islamic Republic of Iran's defense diplomacy…" Iranian Defense Minister Hossein Dehqan said at a meeting with visiting Chinese counterpart General Change Wanquan.
Wenquan arrived in Tehran on Sunday for a three-day visit.
"We assess the visit of the Chinese defense minister in line with this (Iran's defense diplomacy," Brigadier General Dehqan added.
The agreement envisions, inter alia, counterterrorism efforts and exchange of experiences in personnel training between the two militaries.
No more details were available.
Closer military cooperation between Iran and China is advantageous to regional and international peace, the Iranian commander stressed.
"Maintaining peace and stability in Asia and Oceania is a collective responsibility of all countries in the region."
Also, in the meeting, the Chinese defense minister appeared confident of stronger defense ties with Iran, citing common regional and international interests.
He also underscored the importance of a full implementation of defense agreements as the way forward, expressing hope for a new chapter in defense cooperation.
Iran's defense minister says the upgrading of relations and long-term defense-military cooperation with China is one of the main priorities of the Islamic Republic of Iran's defense diplomacy.
The visit comes two years after Dehqan paid an official visit to Beijing, where the two commanders exchanged ideas on defense ties.
Defense cooperation between the two countries dates back to nearly three decades ago.
Since the 1980's, Beijing has been a key partner in supplying Tehran with advanced military hardware, including tactical ballistic and anti-ship cruise missiles.
There were also rumors last year regarding the interest shown by Iran in purchasing 150 Chengdu J-10 fighters from China for a contract value of $1 billion, though the deal was not finalized.
Also, the Iranian Armed Forces Chief of Staff Major General Mohammad Hossein Baqeri has shown interest in staging joint military drills with China in a separate meeting with visiting Wanquan.
"Iran is prepared to expand and deepen defense and military cooperation between the two countries and stage joint military war games," Baqeri was quoted as saying.
Iran's growing international defense ties, called "defense diplomacy", comes after the country clinched a historic agreement on its nuclear program with great powers including China.
China and Iran have shown determination to strengthen all-encompassing relations particularly after the nuclear deal reached in July 2015.
During the last year's January visit to Tehran by Chinese President Xi Jinping, a record number of 17 documents were inked.
As the defense ministers were signing the deal, the RIA news agency reported that Iran and Russia are in talks over an arms deal worth around $10 billion under which Moscow delivers T-90 tanks, artillery systems, planes and helicopters to Tehran.
This is while Russian Ambassador to Iran Levan Dzhagaryan had seen military deals with Tehran limited by the UN Resolution 2231.
AK/PA