Terrorists struggling to breath in Syria, Iran's defense chief says
September 9, 2018 - 6:29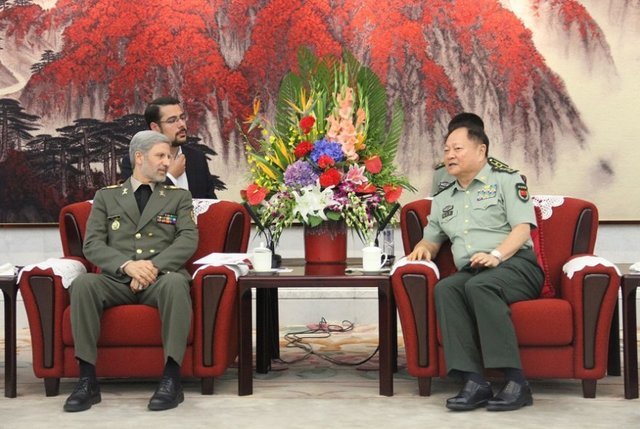 TEHRAN - Iranian Defense Minister Amir Hatami said on Saturday that the life of terrorists in Syria is coming to an end.
Syria, supported by Iran, Russia and Hezbollah, has succeeded to remove terrorists from almost the entire country. The only remaining swath of land still at the hands of terrorist is Idlib province in northwest Syria. The Syria army is preparing to drive out terrorists from the province.

"The Syrian people, government and armed forces and their friends including Iran, Russia and Hezbollah entered the scene and crushed the terrorists through coordination," he said during a meeting with Chinese Central Military Commission (CMC) Vice Chairman General Zhang Youxia in Beijing.
Hatami also praised China's supports for the Syrian government.
The minister also criticized the U.S. policies in the Middle East region.
The two senior officers also discussed ways to further develop military and defense cooperation between Iran and China.
In a meeting with his Chinese counterpart Wei Fenghe in Beijing on Friday, Hatami said that Iran and China share common interests and also face common threats.
He also called for expansion of Iran-China cooperation.
Upon his arrival in Beijing on Thursday, he told reporters that Iran-China defense ties are "strategic".
"Leaders of the two countries insist on bilateral strategic cooperation which requires consultations," he noted.
Hatami added that the relations have always been good and given the current regional developments, it is essential to expand ties.
NA/PA