TOD survey finalized aiming to combat air pollution
September 9, 2018 - 6:28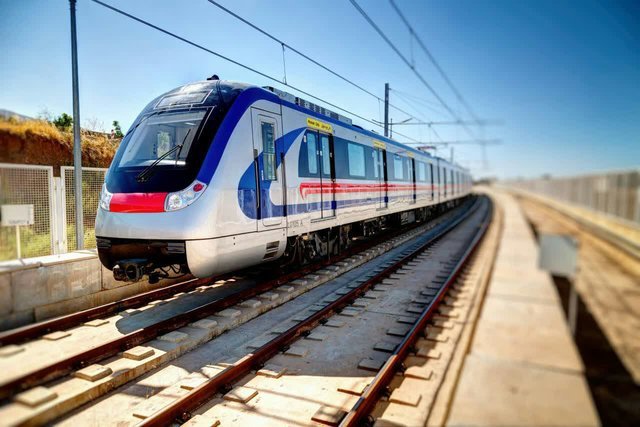 TEHRAN - A survey on Transit-Oriented Development (TOD) in Iran in order to overcome air pollution and traffic congestion through development of public transport has been completed and finalized, head of transportation and traffic affairs at Tehran Municipality said on Saturday.
There are two main factors in the TOD design, one of which is transport planning, and the other is urban development, if these two factors will be commonly considered in our planning, then we will not see a city inefficiently develop, Siadat Mousavi said, ISNA reported.
Pointing to creation of human-centered urban development since the [13]70s (falling on 1990s), he regretted that "for many years, human-centered urban development has been neglected in our country's urban planning, however, it's time to give human beings priority and ensure the security for residents."
Fortunately, after one and a half year of activity, with the Transport and Urban Development Ministry's decision, the general outlines of the national TOD plan were approved, he stated.
Through the implementation of the plan, which is the national guideline for urban development and public transport, the unbridled development of cars will be halted, he said, adding that because we believe that the only way out of the air pollution is the development of public transport, and TOD can help us with the development of public transport in the future.
In a seminar held on January 17 in Tehran, Japan International Cooperation Agency (JICA) and Iran Municipalities and Rural Management Organization (affiliated with Interior Ministry) officially marked the beginning of yet another joint cooperation to tackle the problem of air pollution and traffic congestion through development of public transport through Transit- Oriented Development (TOD) programs.
The "Data Collection Survey on Transit- Oriented Development in the Islamic Republic of Iran" was planned to be started as the beginning of a bigger project for better urban planning and development.
TOD
According to tod.org transport oriented development or as it is well-known TOD is the creation of compact, walkable, pedestrian-oriented, mixed-use communities centered around high quality train systems. This makes it possible to live a lower-stress life without complete dependence on a car for mobility and survival.
TOD can be an optimal solution to the complicated, pressing problem of climate change and global energy security by creating communities which greatly minimize the need for driving and energy consumption. This type of living arrangement can reduce driving by up to 85%.
Components of TOD includes walkable design with pedestrian, train station as prominent feature of town center, regional node containing a mixture of uses in close proximity (office, residential, retail, civic), large ride-in bicycle parking areas within stations and collector support transit systems including streetcar, light rail, and buses, etc.
Higher quality of life with better places to live, work, and play, reduced traffic congestion, car accidents and injuries, healthier lifestyle with more walking, and less stress, reduced dependence on oil, reduced pollution and environmental damages are among the benefits of TOD.
FB/MQ/MG