Israel suppresses 'Great March of Return' protests across Gaza
September 16, 2018 - 14:19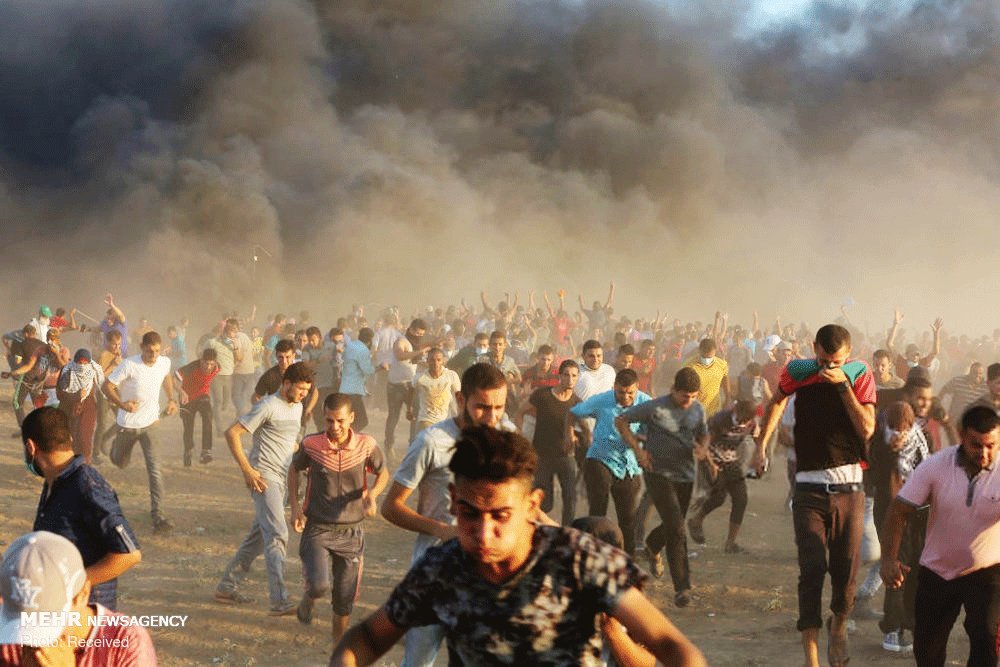 At least three Palestinians were injured by Israeli forces' live fire as hundreds of Palestinians protested across the eastern borders of the besieged Gaza Strip on the 25th Friday of "The Great March of Return."
The Palestinian Ministry of Health confirmed that three Palestinians were injured in eastern Jabaliya in the northern Gaza Strip.
Protests set off under the slogan "Resistance is our Choice;" protesters burned tires alongside the Israeli security fence at the borders.
Dozens of motorcycles set off from central Rafah district in the southern Gaza Strip towards the eastern borders carrying tires to be burned during protests.
Israeli forces directly fired tear-gas bombs at Palestinian ambulances
Meanwhile, dozens of Palestinian youths gathered at the eastern borders of Gaza City and set off the largest incendiary kites with the slogan "Resistance if our Choice" written on it and signed by the "Al-Zouari Unit," (the incendiary kites unit.)