Prevalence of overweight and obesity among girls increasing
September 17, 2018 - 21:38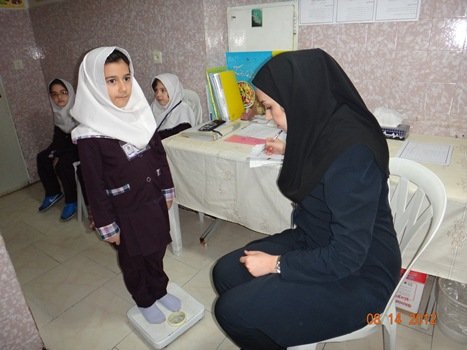 TEHRAN – The prevalence of overweight in girl students under the age of 20 is increasing form 6.4 percent in 1980 to 10.3 percent in 2015, Mohammad Hashemi, secretary of the society for the prevention of obesity in Iran said here on Sunday.
The prevalence of obesity in girls under the age of 20 also shows an increase of 1.7 percent compared with 4.5 percent at the same period of time, IRNA quoted Hashemi as saying.
Obesity is the leading cause of non-transmissible diseases in students, said Hashemi, adding obese students are more prone to developign diseases in adulthood and they do not enjoy good performance in their life and society.
Student's obesity is a health problem and it leads to diabetes in the second or third decade of their life, he added.
Families should care about the health and nutrition of their children at the beginning of the school year, preparing a healthy food package in order to prevent obesity of the students, the official explained.
Consumption of foods and drinks with high sugar content and physical inactivity are the leading cause of obesity in students, said Zahra Abdollahi, director general of the department of nutrition improvement of the Ministry of Health and Medical Education speaking to IRNA.
Abdollahi further emphasized the need for gaining nutrients and energy in the growing age but not more than the need of the body.
Prevalence of overweightness in adult women has reached 32.3 percent in 2015, compared 31.7 percent in 1980. The prevalence of obesity in women shows a growing rate of 24.1 percent in comparison to 16.6 percent at the same period of time.
Currently, 29 million people suffer overweightness or obesity in Iran.
NM/MQ/