'U.S. has lost Middle East'
September 22, 2018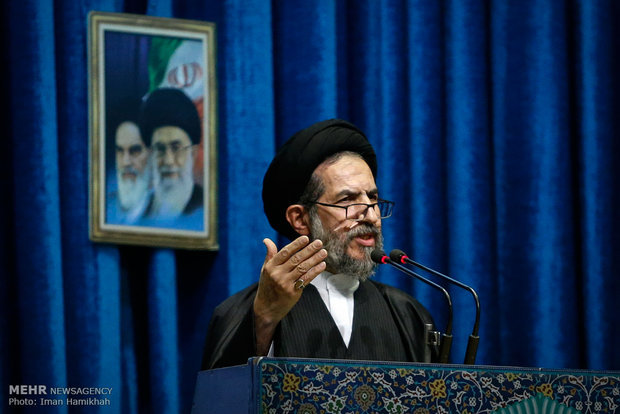 TEHRAN - Mohammad-Hassan Aboutorabi Fard, interim Friday prayer leader of Tehran, has said that the U.S. has lost the Middle East.
President Donald Trump says that Washington will lose the Middle East if it does not counter Iran but the U.S. has already lost the Middle East, Aboutorabi Fard told worshippers.
He also addressed Israeli Prime Minister Benjamin Netanyahu, saying the time to say goodbye has arrived.
He also said that Iran has stood against the hegemons by resorting to the school of Ashura which is a path that should be continually followed.
NA/PA