U.S. uses terrorism as a tool to advance policies: Iran's Qassemi
September 23, 2018 - 20:21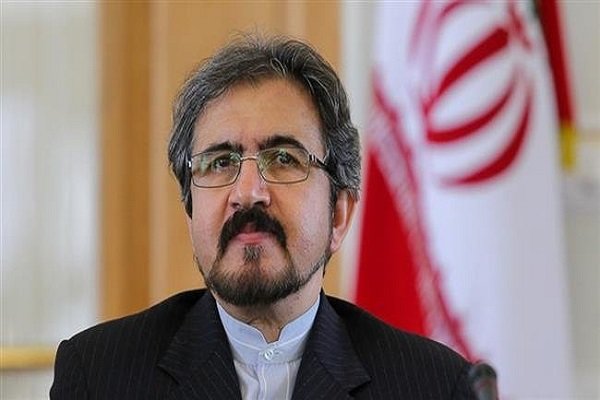 TEHRAN – Terrorism is a strategic tool for the United States to advance its foreign policies in the world, Iran's Foreign Ministry spokesman said on Sunday, responding to an annual State Department report which named Iran "the leading state sponsor of terror."
"The false and unfounded allegations made in this report against the Islamic Republic of Iran was made while the world witnessed yesterday (Saturday) that Iran is one of the main victims of terrorism," Bahram Qassemi said.
Qassemi said this is a very clear reality which has been ignored by regimes such as America, which support extremist and terrorist groups in order to advance their goals.
He stressed that there's a long history behind such foreign policy in the U.S., rejecting the report for whitewashing Washington's wrongdoings.
"The public support of many current U.S. government officials for well-known terrorist groups, who have Iranian civilians' blood on their hands, is indicative of the false humanitarian and anti-terrorism pretenses of this government," the spokesman remarked.
Qassemi also advised U.S. authorities to abandon their anti-Iran rhetoric, rectify their faults with regard to the Islamic Republic and reconsider their ties with terrorist groups in the Middle East.
MH/PA