Rohingyas with disabilities face perils
September 26, 2018 - 23:49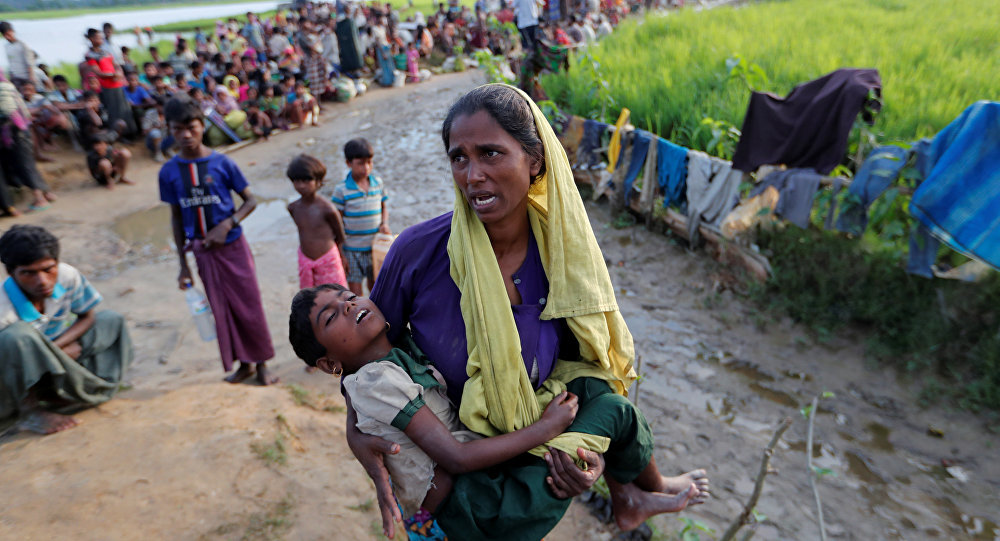 TEHRN - The overcrowded, hilly, and rain-soaked camps for Rohingya refugees in Bangladesh are precarious for everyone, but especially for people with disabilities, Human Rights Watch said on Wednesday.
More than 90,000 people reside in the camps after fleeing the Myanmar military's campaign of ethnic cleansing more than a year ago.
"Walking through the camps, we found large numbers of Rohingya refugees with disabilities," said Bill Frelick, refugee rights director at Human Rights Watch. "Many of the people in the camp had acquired their disabilities from brutal attacks by Myanmar's military."
Despite efforts by the United Nations, humanitarian organizations, and the refugees themselves to build handrails, many walkways are impassable for people who have difficulty walking.
"With such widespread misery and obvious needs for the Rohingya refugees generally, there is a risk that refugees with disabilities will be overlooked," Frelick said. "But this is precisely the time when the needs of people with disabilities ought to be a priority."
It has been one year since Rohingya Muslims were forced to leave Myanmar following brutal crackdown by Myanmar military. As per conservative estimates, there are around 905,000 Rohingya refugees presently in Bangladesh's Cox's Bazar, although some human rights bodies have put the figure higher.
The savagery in Rakhine was described by the United Nations as "a textbook example of ethnic cleansing". The atrocities were widely documented by human rights bodies, including gang rapes, cold-blooded killings, torture and destruction of properties belonging to Rohingya Muslims.