A walk into Iran's gigantic water cave 
September 29, 2018 - 21:51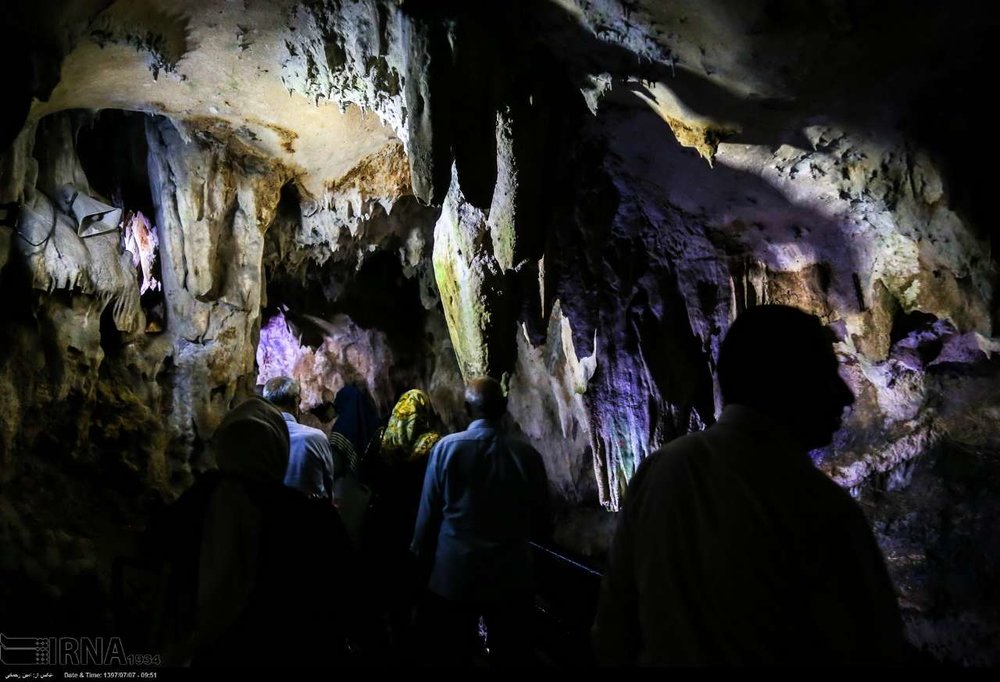 People visit Ghoori Ghaleh, a scenic water cave stretched in western Iranian province of Kermanshah, September 28, 2018.
Ghoori Ghaleh is teemed with Cretaceous and Triassic lime sediments which largely date back to the second geological age, about 65 million years ago.
In 1970s, a team of British and French speleologists discovered the cave which is widely believed to be the largest of its kind in the world and the longest water cave in Asia.
AFM/MG