40 Daesh terrorists killed in Iran's missile attack: General
October 3, 2018 - 1:0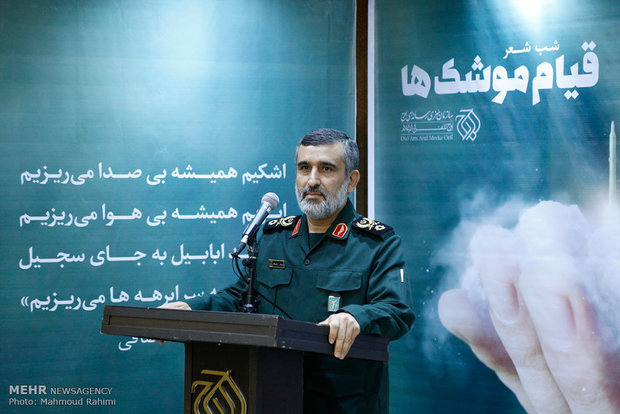 TEHRAN – Forty Daesh (ISIL) terrorists were killed during Iran's Monday missile attack on the terrorist group's positions in Syria, commander of the IRGC aerospace division said on Tuesday.
Brigadier General Amir Ali Hajizadeh said the dead bodies of Daesh members are still under piles of rubble but further information will be announced soon, Mehr reported.
He also hailed the IRGC's Quds Force for sharing intelligence on Daesh terrorists' locations which led to a "successful operation".
On Monday, the IRGC rained surface-to surface ballistic missiles on the positions of Daesh in eastern Syria which, along with the al-Ahwazia terror group, had taken responsibility for a deadly September 22 terrorist attack in Ahvaz.
MH/SP