Security is Iran's redline: military chief
October 9, 2018 - 19:37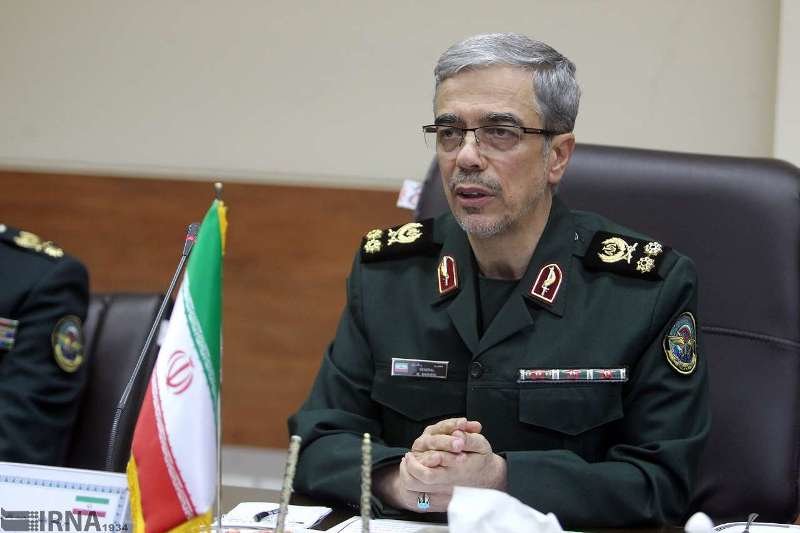 TEHRAN - Chief of Staff of the Iranian Armed Forces Mohammad Baqeri said on Tuesday that security is Iran's redline and the country will not sit silent in case of aggression.
Addressing a conference, he said that missile attack on Daesh positions in Syria shows that Iran does not sit silent against aggression.
Noting that Iran is among seven countries which have mastered the technology to build drones, he said the path to upgrade defense capabilities will continue unabated.
On October 1, the Islamic Revolution Guard Corps fired surface-to surface ballistic missiles on the positions of Daesh in eastern Syria which along with the al-Ahwazia terror group took responsibility for the September 22 terrorist attack in Ahvaz.
The missiles targeted the masterminds of Daesh on the eastern banks of the Euphrates north of Albu Kamal in eastern Syria. The district is one of last remaining positions of Daesh.
On September 22, four gunmen attacked a military parade in the southwestern city of Ahvaz, capital of Khuzestan province, killing 24 people and wounding 69 others. A four-year-old child was among the killed.
NA/PA