Police hosts foreign diplomats
October 10, 2018 - 21:58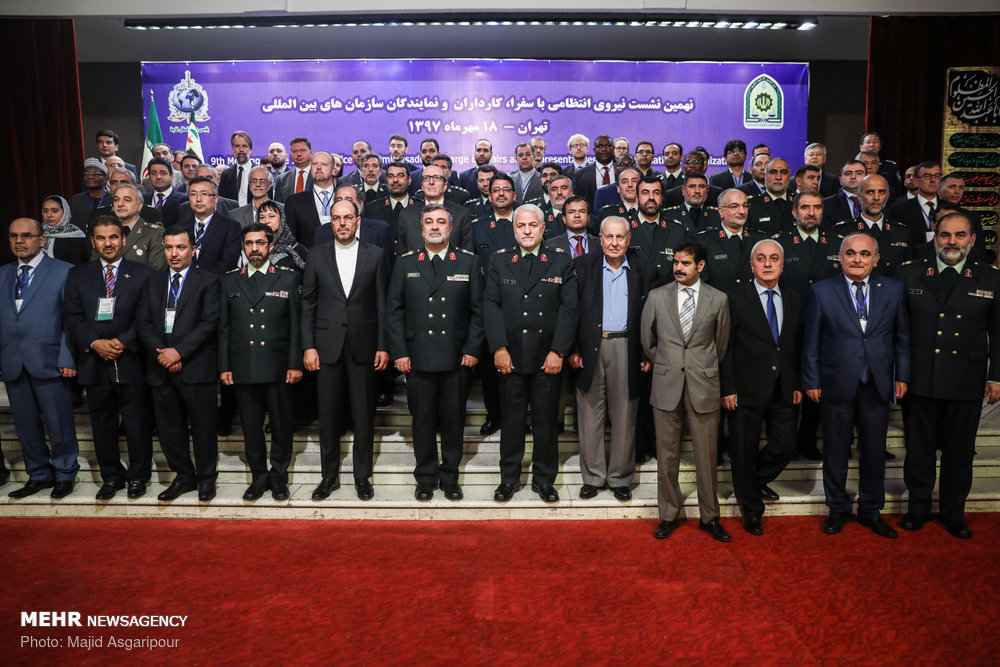 TEHRAN – The Iranian police on Wednesday hosted a conference with foreign ambassadors, charges d'affaires, and representatives of international organizations in Tehran.
Addressing the conference, the 9th of its kind, Police Chief Hossein Ashtari said officials in Iran consider the security of people as the red line.
He pointed to a recent terrorist attack on military staff and civilians in Ahvaz, saying it "was a plot devised by America and the terrorists created by it."
He described the missile strike by the Islamic Revolution Guard Corps (IRGC) on ISIL positions in Syria as a "devastating response" to the terrorist attack in Ahvaz.
The September 22 terrorist attack in Ahvaz, capital of the southwestern province of Khuzestan, left 24 people killed and over 60 others injured.
In retaliation for the terrorist attack, the IRGC launched several surface-to-surface ballistic missiles onto the ISIL positions in the Bukamal region, eastern Euphrates in Syria.
SP/PA