Use of dollar in trade declining, Zarif says
October 3, 2018 - 20:28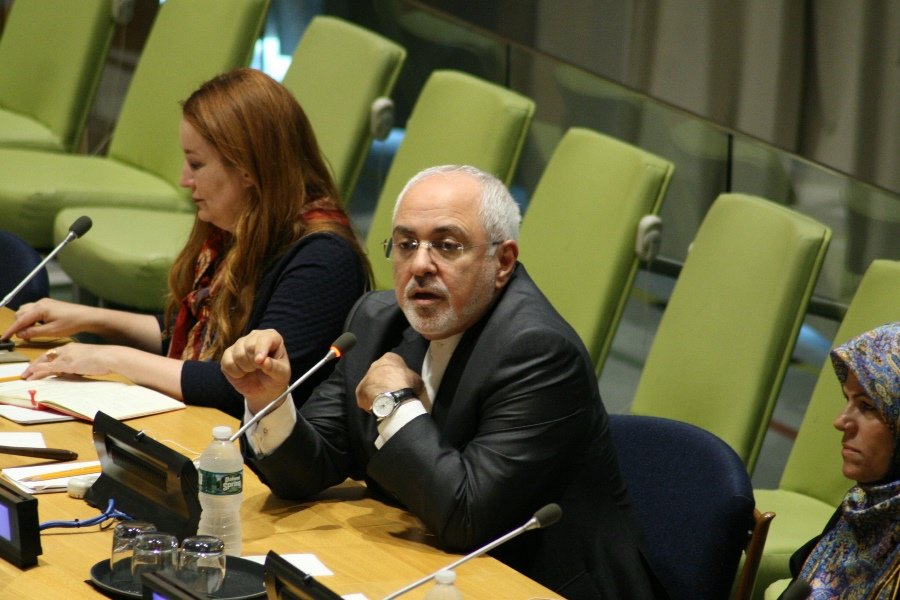 TEHRAN – Iranian Foreign Minister Mohammad Javad Zarif said on Tuesday that the use of dollar in trade is declining and this has been caused by the U.S. adoption of sanctions against other countries.
This behavior of the U.S. has led to decline of dollar in the international financial system, he said during a speech at the UN on multilateralism and the JCPOA, the official name for the nuclear deal between Iran and great powers.
He said that the U.S. exerts pressure on countries and that is why they are starting to use non-dollar currencies in bilateral trade.
Elsewhere, he pointed to the U.S. act in threatening other countries in case they trade with Iran, saying the move is contrary to multilateralism.
"I have been working in this organization since 1982… and I have not seen that a member to the [UN] Security Council asks other members to violate a resolution," he said.
He noted that such act will discredit the international diplomacy.
"All are aware that if they let this happen, multilateralism of the United Nations and international law will end. I think that the UN General Assembly can take an action and support multilateralism," suggested Zarif, an expert in internal law.
The U.S. withdrew unilaterally from the 2015 nuclear deal in May which was endorsed by the UN Security Council resolution 2231. Since then, the remaining parties to the deal, including France, Germany, the UK, Russia, and China, are trying to convince Tehran to remain in the multilateral agreement.
Under the JCPOA, Iran is obliged to scale back its nuclear activities in exchange for termination of economic and financial sanctions.
NA/PA