Beach Kabaddi held in Urmia
October 5, 2018 - 14:46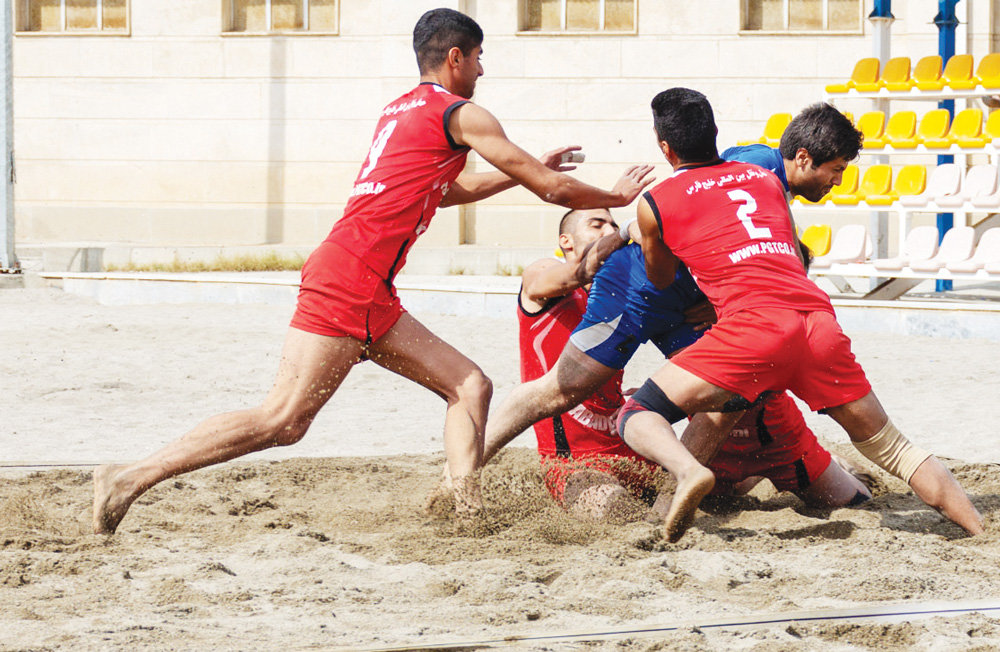 TEHRAN – The 10th edition of the Iran beach Kabaddi championship was held in Urmia in northwest Iran.
Beach Kabaddi is basically a combative sport, with four players on each side; played for a period of 15 minutes with a five-minute break.
The core idea of the game is to score points by raiding into the opponent's court and touching as many defense players as possible without getting caught on a single breath.