Tehran seeks close interaction with Eurasia: Larijani
October 8, 2018 - 19:33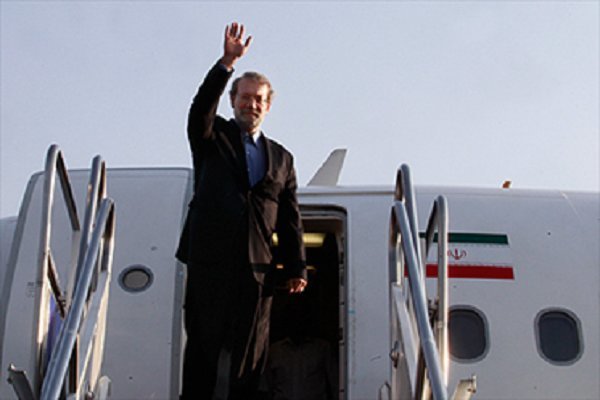 TEHRAN – Iranian Majlis Speaker Ali Larijani said on Monday that Tehran seeks to expand economic interaction with the Eurasian countries.
Larijani made the remarks before his departure to the Third Meeting of the Speakers of Eurasian Parliaments in Antalya, Turkey.
"Expansion of economic interaction with the Eurasian countries is among the objectives of trip to Turkey. The parliaments should make efforts to facilitate the interaction through legal ways," Larijani stated.
He said that the meeting is a good opportunity for the parliament speakers to discuss relations.
The meeting started on Monday and was scheduled to end on Tuesday.
Larijani plans to meet with a number of his counterparts including Binali Yildirim, the Turkish parliament speaker.
20 parliament speakers and 17 parliamentary delegations from Asian and European countries were scheduled to attend the meeting.
Economic cooperation, environment and sustainable development in Eurasia will be the key topic of the event.
In 2016, the State Duma of Russia and the National Assembly of the Republic of Korea acted as initiators for the meeting format of speakers of Eurasian parliaments.
The first and second meetings of the parliament speakers of Eurasian states were held in South Korea and Russia.
NA/PA