Larijani urges global unity against U.S. unilateralism
October 9, 2018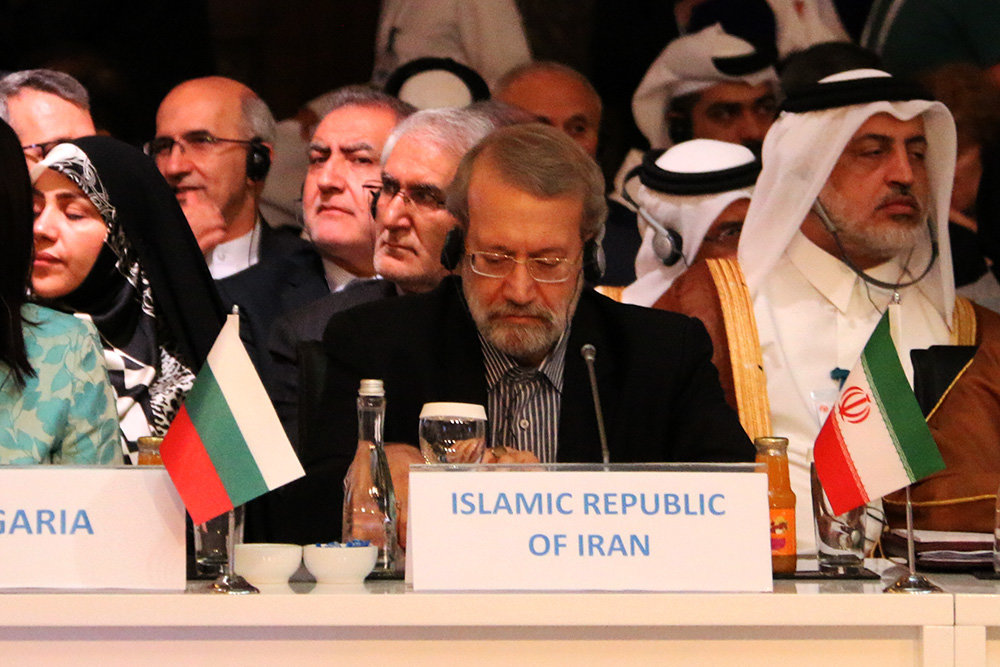 TEHRAN – Iranian Majlis Speaker Ali Larijani said on Tuesday that the U.S. unilateralism is the reason behind problems in the world and called for global unity against Washington's unilateral and illegal actions.
"The U.S. and regime of Israel are the causes behind undermining the international security. Unilateral actions by the powers such as the U.S. have caused problems for the international community," Larijani said in a speech at the third annual meeting of parliament speakers of the Eurasian countries in Antalya, Turkey.
He cited the U.S. withdrawal from the 2015 multilateral nuclear deal in May as an example of unilateral action.
Such unilateral policies have affected the development of the countries and caused challenges to the international sovereignty and multilateralism, he added.
Larijani said that participants in the Eurasian summit should adopt "wise policies" to boost unilateralism and expand cooperation in the areas of politics, economy and security.
He added that the summit is an opportunity to exchange views on close cooperation and taking serious actions to resolve problems facing the world.
Collective efforts needed to counter environmental crises
Elsewhere, the senior Iranian parliamentarian said that collective efforts are required to resolve environmental crises.
Commenting on the Syrian and Yemeni crises, the philosopher-turned politician reiterated Tehran's long-held policy to resolve conflicts in the two countries through dialogue.
He said Iran fully supports inter-Yemeni dialogue.
Larijani urges Europe to meet obligations under nuclear deal
In a meeting with Russian State Duma speaker Vyacheslav Volodin on Monday, Larijani said the European signatories to the Joint Comprehensive Plan of Action (JCPOA) should meet their obligations immediately.
The JCPOA is the official name for the nuclear deal that Iran signed with the five permanent members of the UN Security Council (France, Britain, the U.S., China, and Russia) Germany and the European Union in July 2015.
Donald Trump pulled the U.S. out of the agreement in May and restored sanctions on Iran.
To circumvent renewed U.S. sanctions, the European Union announced plans during the UN General Assembly to create a new financial entity to facilitate transactions with Iran, a move that could also challenge U.S. domination of the international financial system.
The mechanism, called the Special Purpose Vehicle (SPV), is expected to go into force before the new wave of U.S. sanctions against Iran in November.
'U.S unhappy with Iran-Turkey strategic co-op'
The Iranian Majlis speaker also met on Tuesday with Binali Yildirim, the Turkish parliament speaker.
Larijani said that the U.S. and certain countries in the region do not like "strategic cooperation" between Iran and Turkey.
He called for more unity between the two countries.
For his part, Yildirim said that the parliaments should take more steps in expanding relations and cooperation.
Larijani also held a separate meeting with Deputy Chairman of the Senate of Pakistan Saleem Mandviwalla.
NA/PA