Product development is Post Company's main strategy: ICT minister
October 9, 2018 - 23:12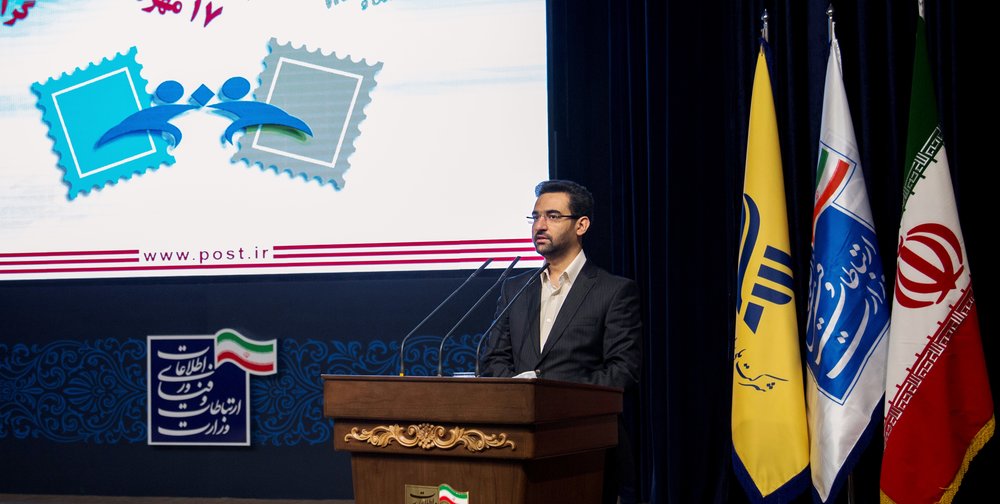 TEHRAN – Product development is the main strategy of the Iran Post Company this year, the minister of Information and Communication Technology (ICT) Mohammad Javad Azari Jahromi announced during a ceremony on Monday.
Azari Jahromi attended a ceremony to celebrate World Post Day, which is annually held on October 9.
Post always conveys message of peace, kindness and science and the postman is the symbol of kindness, he said.
"We should plan to double post market in Iran in order to develop the Iran Post Company," he said.
He pointed to product development of the company via distribution of magazines, handicraft and souvenirs of different regions of Iran.
The minister highlighted the important role of private sector to boost the market of post in Iran.
The Iran Post Company should welcome new ideas and innovation in order to boost the market, he said.
-World Post Day
World Post Day is celebrated each year on October 9, the anniversary of the establishment of the Universal Postal Union in 1874 in the Swiss Capital, Bern. It was declared World Post Day by the UPU Congress held in Tokyo, Japan in 1969. Since then, countries across the world participate annually in the celebrations. The Posts in many countries use the event to introduce or promote new postal products and services.
The day is celebrated around the world and by various international organizations. Some high ranking officials making speeches or discussing the various achievements of a country's postal system.
Some countries issue special postage stamps to commemorate the day. In schools there could be special lessons for children. While postal workers could get extra training or receive rewards of recognition.
SB/MQ/MG