Senior Iranian diplomat meets Abdullah in Tajikistan
October 13, 2018 - 22:27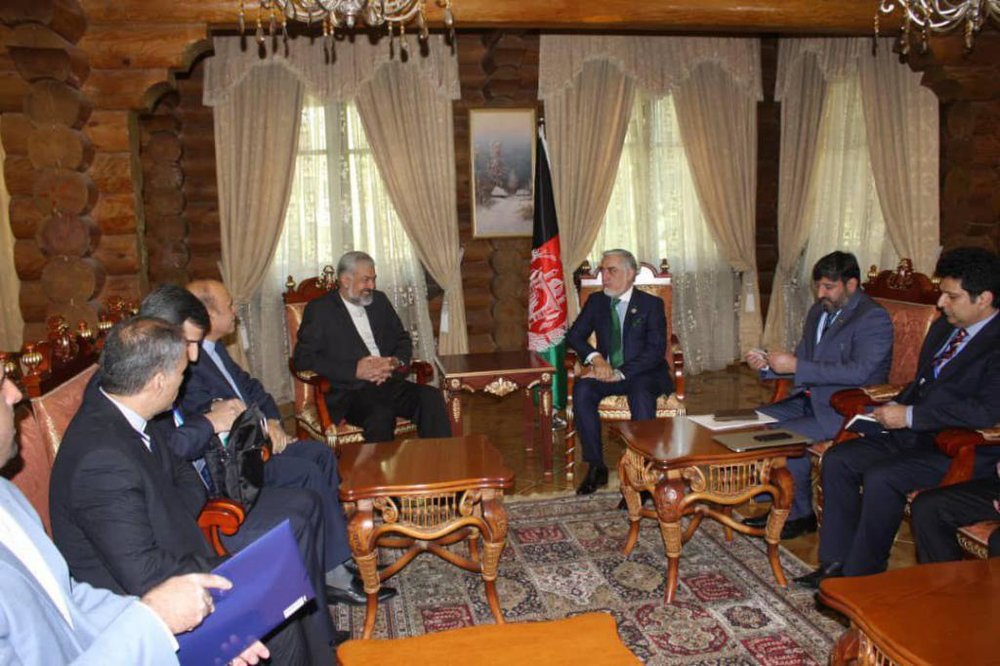 TEHRAN – Iran's deputy foreign minister on Saturday met with Afghanistan's Chief Executive Abdullah Abdullah on the sidelines of a Shanghai Cooperation Organization summit in Dushanbe, Tajikistan.
During the meeting, Alireza Sarmadi expressed hope for success of the upcoming Afghan parliamentary election.
He also expressed satisfaction that cooperation between Iran and Afghanistan in the framework of five specialized committees is progressing well.
Pointing to regional security affairs and the defeat of Daesh terrorists in Iraq and Syria and the movement of their survivals to Afghanistan, Sarmadi said, "We consider the security of Afghanistan as our own security and will not spare any help to fight them."
He also pointed out that Iran's government is standing strong against threats posed by the current U.S. administration, underlining that President Donald Trump's unilateralism on the global stage has created an international common understanding that could nullify U.S. sanctions on Iran.
Abdollah, for his part, pointed to his recent meeting with President Hassan Rouhani on the sidelines of the UN General Assembly in New York, stressing commitment to the conclusion of a comprehensive cooperation document between the two neighboring nations.
"The basic issues of security, water sharing, and economic cooperation which are mentioned in the comprehensive document, are of priority to the Afghan government and we will do what's in our power to finalize these agreements and boost relations."
SP/PA