Abdullah sees future of Iran-Afghanistan ties as 'bright'
January 11, 2017 - 12:46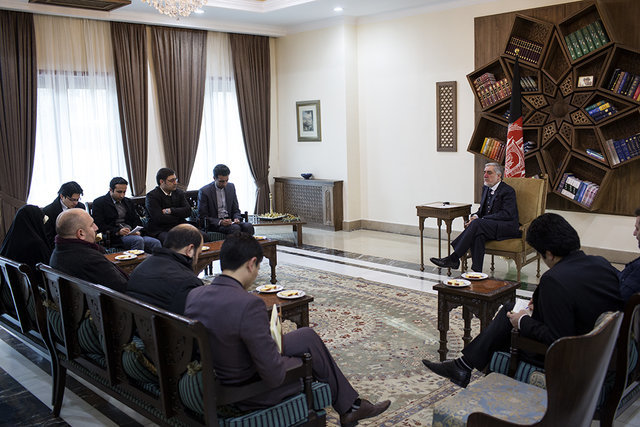 TEHRAN - Chief Executive of the Islamic Republic of Afghanistan Abdullah Abdullah has called for expansion of cooperation with Iran, saying the future of ties is "bright".
During a meeting with an Iranian media delegation, Abdullah said that there is good relationship between the two countries, yet there is great opportunity to expand it.
Iran and Afghanistan have many cultural and historic commonalities that help expand relations, he added.
He also thanked Iran for hosting hundreds of thousands of Afghan immigrants.
NA/PA