Tehran: Afghanistan must not turn into a place for international rivalry
May 12, 2018 - 20:39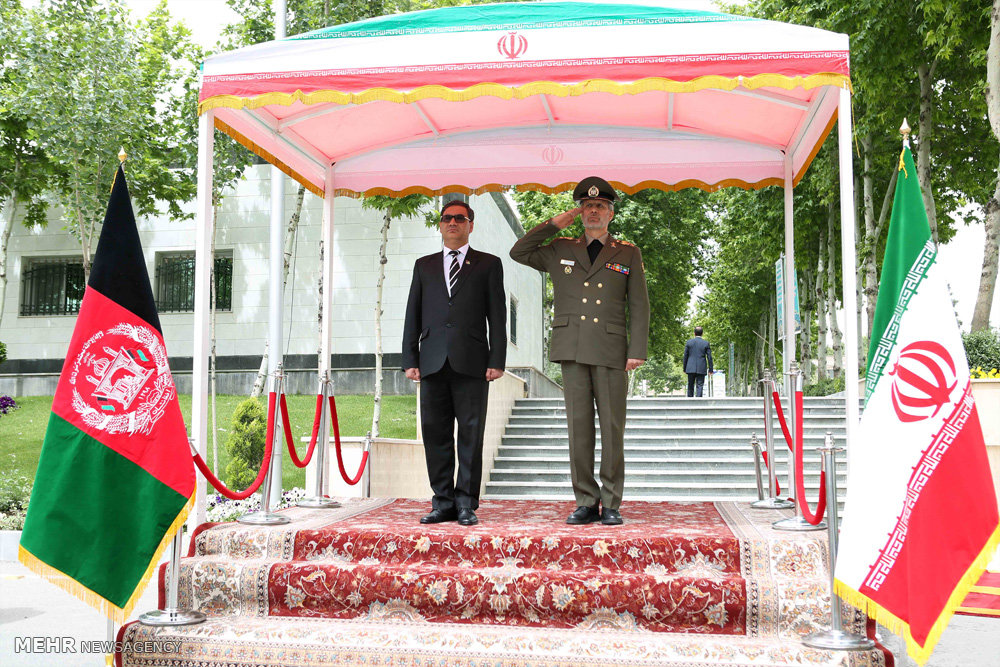 TEHRAN – The Iranian minister of defense has warned that Afghanistan must not be turned into a scene for regional and international rivalry.
Amir Hatami made the remarks in a meeting with his visiting Afghan counterpart Tariq Shah Bahrami on Saturday.
"Instead," Hatami suggested, "Afghanistan should turn into a place for regional cooperation."
Iran has always backed the Afghan people and its legal government, he said, pinpointing Tehran's regard for high-level, comprehensive ties with the neighboring country.
He went on to warn against the emergence of Daesh in Afghanistan, saying, "We consider Daesh to be a security apparatus of America…, therefore the annihilation of Daesh is a high-priority policy of Iran and we are fully prepared for cooperation in this regard."
Bahrami, for his part, thanked Iran for its support for Afghanistan. He said his trip to Tehran was intended to help work toward peace and security in Afghanistan.
He reaffirmed that Iran and Afghanistan are united in their policy to fight terrorism, Daesh in particular.
Bahrami said enemies are seeking to destabilize and disintegrate Afghanistan, adding that his country could make good use of Iran's knowhow in fighting terrorism.
The Afghan defense chief also said, "As a neighboring country and a friend, we will never allow the slightest trespassing on Iran from the Afghan soil."
He also expressed hope that a bilateral cooperation agreement is signed between the two countries, followed by the formation of a military cooperation committee to take giant steps to improve mutual security.

SP/PA