Iran move 17 spots up at Youth Olympic Games
October 19, 2018 - 1:46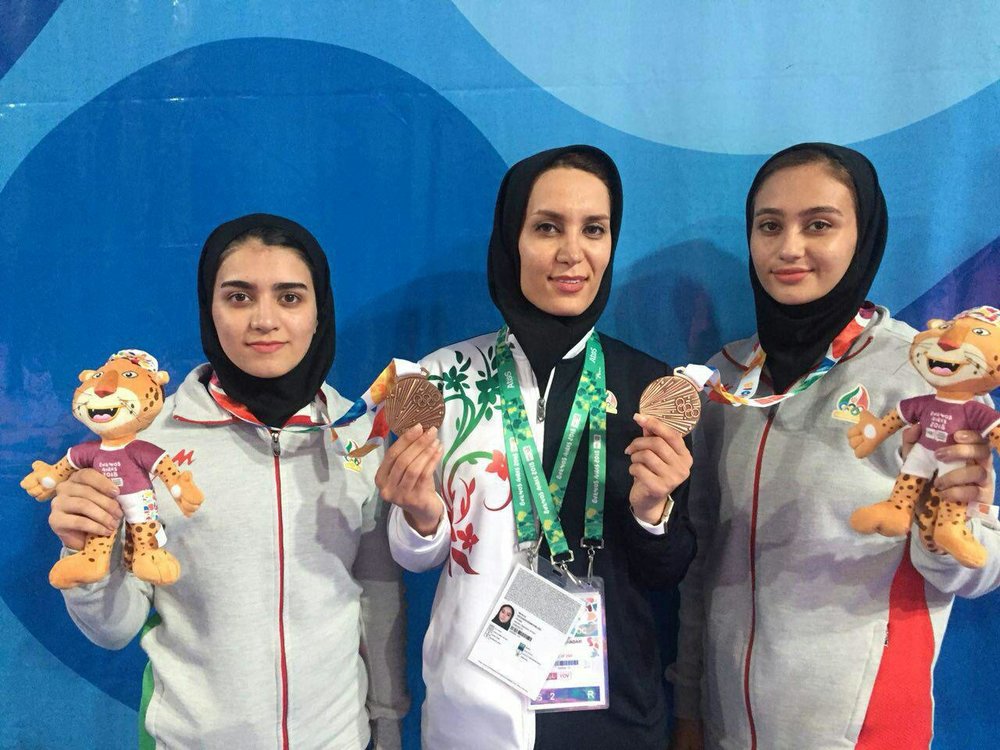 TEHRAN – Iran delegation moved 17 spots up to seventh at the Youth Olympic Games held in Buenos Aires, Argentina from October 6 to 18.
The Iranian sportspersons snatched seven gold, three silver and four bronze medals in the 13-day Games held in Buenos Aires, Argentina.
Russia came first in the Games, winning 29 gold, 18 silver and 12 bronze medals.
China finished in second place with 18 gold, nine silver and nine bronze medals.
In the previous edition which was held in Nanjing, China, Iran finished in 24th place, winning three gold and three bronze medals.
Taekwondo practitioners Yalda Valinejad in the women's 63kg, Ali Eshkevarian in the men's 73kg and Mohammad Ali Khosravi in the men's +73kg claimed three gold medals.
Weightlifter Alireza Yousefi snatched a gold medal in the men's +85 kg.
Greco-Roman wrestlers Amir Reza Dehbozorgi in the men's 45kg and Mohammad Nosrati in the men's 92kg earned two gold medals.
And, Navid Mohammadi seized Iran's seventh gold medal in the taekwondo boys' +68 kg.
Taekwondo athlete Kimia Hemmati won a silver medal in the women's +63 kg, as well as freestyle wrestlers Mohammad Karimi (65kg) and Amir Hossein Zare (110kg) who claimed two silver medals.
Reza Bohloulzadeh made history in the Games and won Iran's first ever medal in gymnastic. He won a bronze in the pommel horse.
Fatemeh Khonakdartarsi in the girls' 53kg, Mobina Heydari in the girls' 59kg and Negin Altooni in the girls' +59kg grabbed three bronze medals.
A total of 49 athletes represented Iran in 17 sports in the 2018 Youth Olympic Games.
The Games, which brought 3,997 athletes from 206 countries together, included many Olympic events and some that are not on the Olympic program, including break dancing.