Pomegranate festival marks harvest season in Uraman
October 22, 2018 - 19:51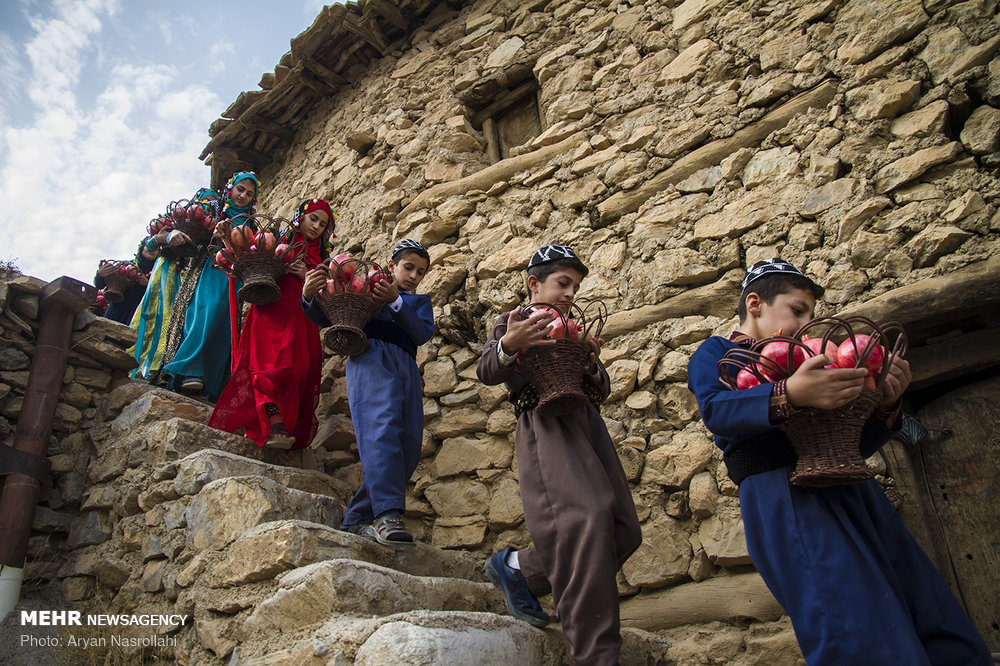 Local children and young adults, clad in colorful traditional clothes, carry baskets of pomegranates during a local festival in Uraman, western Kordestan province, October 20, 2018.
Every year in autumn, pomegranate farmers in Kordestan along with their other compatriot fellows hold such festivals to thank God and to celebrate harvest season.
Throughout the Orient, the pomegranate has since earliest times occupied a position of importance alongside the grape and the fig.
AFM/MG