Rescue of kidnapped border guards first test for Imran Khan: Iran
October 24, 2018 - 8:27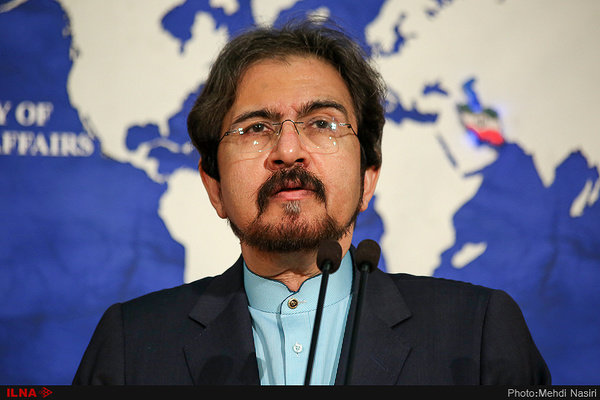 TEHRAN – Foreign Minister spokesman Bahram Qassemi has said a rescue of the abducted Iranian border guards could be the first test for Pakistan's newly-elected Prime Minister Imran Khan regarding Tehran-Islamabad ties.
In an interview with ILNA published on Tuesday, Qassemi said Tehran expects the new Pakistani government to successfully deal with the incident and take positive measures toward Iran, which has been Islamabad's "good neighbor".
"We hope the consultations and collaborations between Iran and Pakistan would yield the desired results as soon as possible, while all bodies in Iran are trying their best to have the abducted soldiers returned to their families," he asserted.
On October 15, the Jaish ul-Adl terrorist group kidnapped 12 Iranian border guards at the Mirjaveh border post in Sistan-Baluchestan province and transferred them to Pakistan.
The spokesman said immediately after the tragic event, the Foreign Ministry voiced its concerns to the Pakistani ambassador to Tehran and called on Islamabad to take serious measures about the issue.
Qassemi also referred to Foreign Minister Mohammad Javad Zarif's visit to Islamabad last year, saying, "During the trip, several committees were set up on various topics, including border issues, in order to lay the ground for boosting the security of the common borders through bilateral cooperation."
"Eventually, Iran and Pakistan were largely successful in this regard, and relative calm was restored until this recent incident happened," he added.
He also defended the Foreign Ministry against accusations of incompetence in dealing with the incident, saying, "Such criticisms are unfair, because the Foreign Ministry has used all the means at its disposal, which are nothing but diplomatic and political measures in Tehran and Islamabad to resolve the issue."
MH/PA