IRGC is forerunner in fighting terrorism: Yadollah Javani
October 26, 2018 - 23:22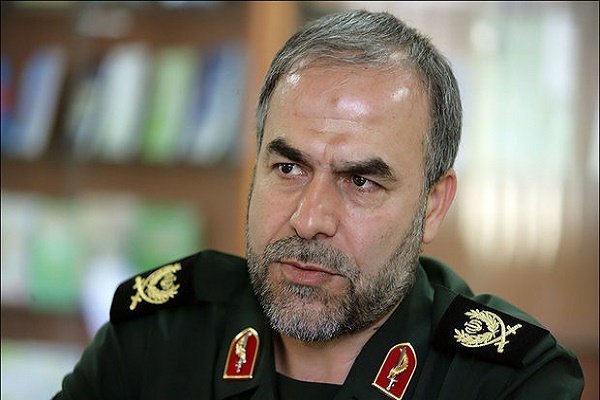 TEHRAN - Islamic Revolution Guards Corps is the forerunner in fighting terrorists, IRGC Deputy Commander for Political Affairs Brigadier General Yadollah Javani has said.
"The world is well aware that the Guards has been forerunner in fighting terrorist groups in the region," Javani told Mehr news agency in an interview published on Thursday.
His comments came as response to a statement by Saudi Arabia and Bahrain which put the IRGC and officers from its Quds Force to their lists of people and organizations suspected of involvement in terrorism.
Qassem Soleimani, commander of the Quds Force, and the force's Hamed Abdollahi and Abdul Reza Shahlai had been included on the terrorism list, according to Reuters.
Javani said, "The al-Saud regime along with the Bahraini regime seek to divert attention from the killing of Khashoggi in Saudi consulate in Turkey."
However, he said that the Saudi regime could not succeed in its new plot against Iran because the public opinion in the world is aware of the Saudi regime's characteristics.
He said it is the Saudi regime which is a supporter of terrorism.
Jamal Khashoggi, a Saudi journalist, was killed in the Saudi consulate in Istanbul on October 2.
Riyadh initially denied knowledge of Khashoggi's fate, claiming that he left the consulate. However, later Saudis admitted that he was killed in the consulate.
Turkish President Recep Tayyip Erdogan said on Tuesday that there are strong signs the killing of Khashoggi was planned and that he was killed in a "savage way".
He said Saudi authorities must reveal those who planned to kill the writer, regardless of their rank.
NA/PA