Unseasonably warm autumn hits northern Iran
October 27, 2018 - 22:10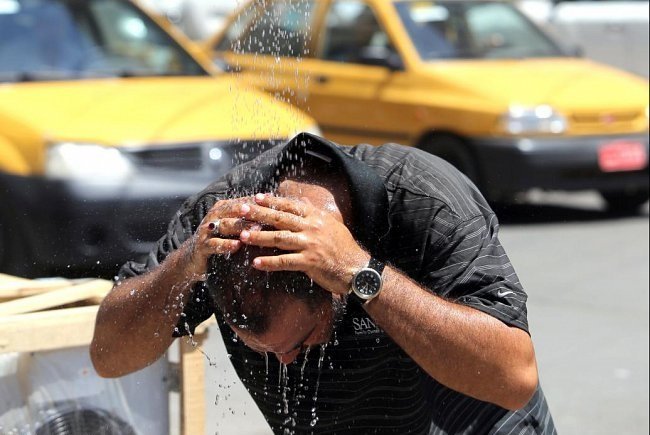 TEHRAN – The northern province of Mazandaran has experiencing the record high for unseasonably warm temperatures during autumn.
Temperature raised to 39 degrees on the Celsius scale in the city of Galugah on Thursday which is unprecedented compared to the past 30 years meteorological data, according to IRNA.
While the provincial meteorological organization has predicted that Mazandaran province will experience temperature of 34-35°C on Thursday and Friday, the temperature reached 39°C in the area, which was far from expected in the Iranian calendar month of Aban (October 23- November 21), Ahmad Asadi an official with the meteorological organization stated.
Galugah city in eastern part of the province recording an average temperature of 39°C on Thursday, narrowly beat the previous records set in the past 30 years in the second month of autumn, which was 5.4°C above the temperature recorded in the last 15 years, as well, he further explained.
The weather also warmed up to 34°C in Noshahr located in western Mazandaran by 12 p.m., which demonstrated a 2.4°C temperature rise compared to the long-term averages for the city, he added.
He went on to say that moreover, the highest temperatures ever recorded since past 40 years was set on Thursday morning in Ghaemshahr and Babolsar soaring to 35.6°C, 33.6°C, respectively.
Ramsar's scorching heat reaching to 34°C has broken the 40-year-old heat record during the second month of autumn, he noted.
He also stated that temperatures of 34 and 37 degrees, respectively, were recorded for Bandar Amirabad and Sari, which has set the record high for the hottest temperatures since the past 15 years.
Asadi further highlighted that the temperature rise in Mazandaran was due to the southerly winds.
Currently, Siahbisheh county located in western parts of Mazandaran with a temperature of 15°C is the coolest part of the province, while the eastern county of Galugah is the warmest part, he concluded.
According to the NASA scientists have high confidence that global temperatures will continue to rise for decades to come, largely due to greenhouse gases produced by human activities. The Intergovernmental Panel on Climate Change (IPCC), which includes more than 1,300 scientists from the United States and other countries, forecasts a temperature rise of 2.5 to 10 degrees Fahrenheit over the next century.
According to the IPCC, the extent of climate change effects on individual regions will vary over time and with the ability of different societal and environmental systems to mitigate or adapt to change.
FB/MQ/MG