Passive Defense needs to be vigilant against threats: Leader
October 28, 2018 - 16:37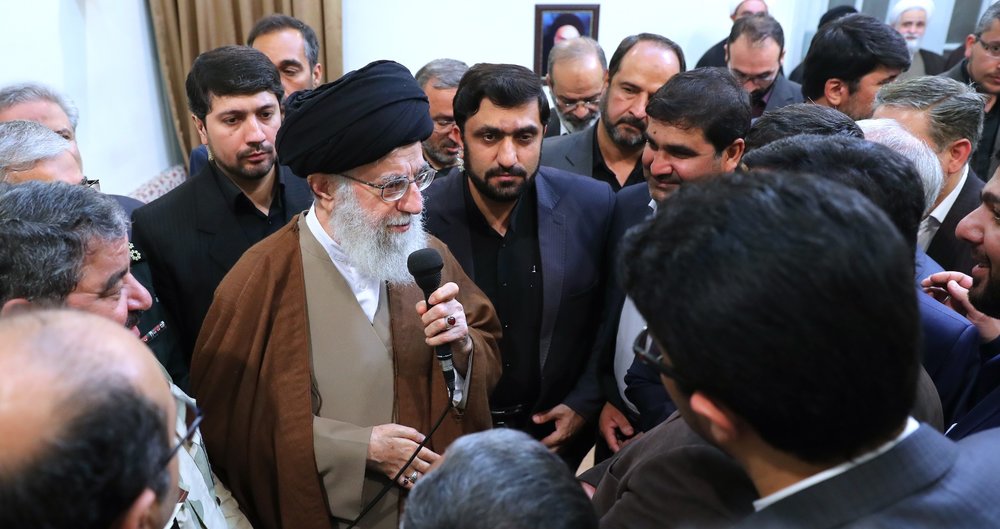 TEHRAN - Leader of the Islamic Revolution Ayatollah Ali Khamenei said on Sunday that the Passive Defense Organization should be vigilant against the enemies' threats and be serious in countering them.
"The Passive Defense should be absolutely vigilant and serious against the enemies' complicated methods for attacking; and it should counter any kind of infiltration in scientific, precise, updated and comprehensive way," he said during a meeting with officials of the Passive Defense Organization, according to his official website.
The Leader noted that it is essential for all the officials to pay attention to importance of the passive defense.
"If the country's managers do not understand the importance of this issue and the Passive Defense is not adequately developed, the country will face threats which can be irreparable," he said.
He added that officials, be it in military or non-military sections, should cooperate with the Passive Defense Organization.
The Leader has on many occasions urged vigilance in the face of enemy ploys to gain a political and cultural foothold in Iran, warning that the consequences of such infiltration would be much worse than that of enemy's economic influence.
"Economic and security infiltration is of course dangerous and has dire consequences, but the enemy's political and cultural infiltration (into Iran) is a much more serious threat that everyone should be vigilant about," Ayatollah Khamenei said back in September 2015.
As part of plans for cultural infiltration, the enemy has made heavy investment to gradually change the Iranian people's beliefs, the Leader explained at the time.
In a decree in September 2015, Ayatollah Khamenei appointed Brigadier General Gholamreza Jalali as head of Iran's Passive Defense Organization.
In his decree, the Leader underlined the need to enhance Iran's passive defense mechanism to boost the nation's defense capability, saying, "It is necessary that effective measures be adopted in the passive defense domain … and ensure the country's immunity and necessary defense preparedness against the enemy."
NA