Iran's response to Saudis will be 'covert but painful': IRGC
November 16, 2018 - 20:49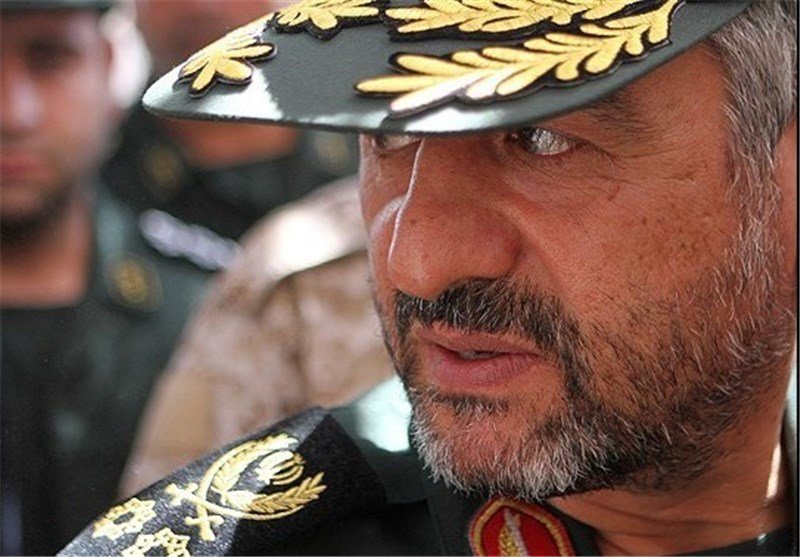 TEHRAN – The chief of the Islamic Revolution Guard Corps (IRGC) has threatened the Saudi regime's empty and hostile remarks against Iran will not go unanswered, noting that Tehran's reaction will be "covert but painful".
Speaking on Thursday, Major General Mohammad Ali Jafari said Saudi Arabia's empty rants reveal Riyadh's anger at the Islamic Republic's gains in the region.
"Iran's numerous successes in the region, especially in Syria, Iraq, and Lebanon, have led the all Saud into confusion," Jafari remarked.
Iran's regional role, he added, irks Riyadh's rulers as it has led to the awakening of nations in the region and boosted the resistance movement.
'Syria has asked Iran to station units of peacekeepers in Idlib'
Elsewhere in his remarks, Jafari pointed to the ongoing talks to settle the situation in Syria, saying the Damascus government has asked Iran to station units of peacekeepers in Idlib and northwest of Aleppo Province.
"There are currently no clashes in Syria, and a limited [number of] units are set to be deployed as peacekeepers to this region," he added.
Idlib and the nearby areas are the last major militant stronghold in Syria, which has managed to liberate almost all other areas of the country from the grip of terrorists thanks to Iranian and Russian assistance.
In September, a Russo-Turkish agreement was reached on the situation of Idlib with the aim of facilitating its liberation without any bloodshed. That deal has put on hold a concerted Syrian army operation against the militants holed up there.
'Sanctions are Washington's last tool'
The IRGC chief also played down the U.S. hostile campaign against the Islamic Republic saying sanctions are the last tool in Washington's hands for exerting pressure on the Iranian nation.
He reassured that the fresh wave of sanctions against Iran are doomed to failure like Washington's previous round of such bans.
"America's authority and dignity are on the decline, and the day will come, much sooner than expected, for the full elimination of this satanic power," predicted the senior general.
"America four decades ago could not do any damn thing, let alone today's America that is on the decline," he added.
SP/PA