Entezami comes to COI as Heidarian leaves over law banning employment of the retired  
November 18, 2018 - 19:23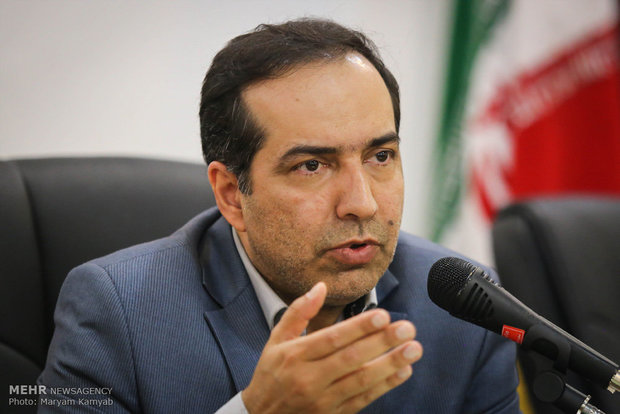 TEHRAN – Hossein Entezami, a senior assistant to the culture minister, took office as the director of the Cinema Organization of Iran on Saturday shortly after Mohammad-Mehdi Heidarian left the organization due to a new law banning employment of retired officials.
The appointment was announced by the Ministry of Culture and Islamic Guidance.
The former deputy culture minister for press affairs, Entezami, is also the secretary of the ministry's Committee for the Publication and Free Access to Information.
The law to ban employment of the retired was passed in mid-September by the Majlis and it was to be implemented by November 15.
Heidarian had held the post since March 2017.
Photo: Cinema Organization of Iran acting-director Hossein Entezami in an undated photo. (Mehr/Maryam Kamyab)
MMS/YAW