POGC to put 2 new SP platforms into operation by late Jan. 2019
November 29, 2018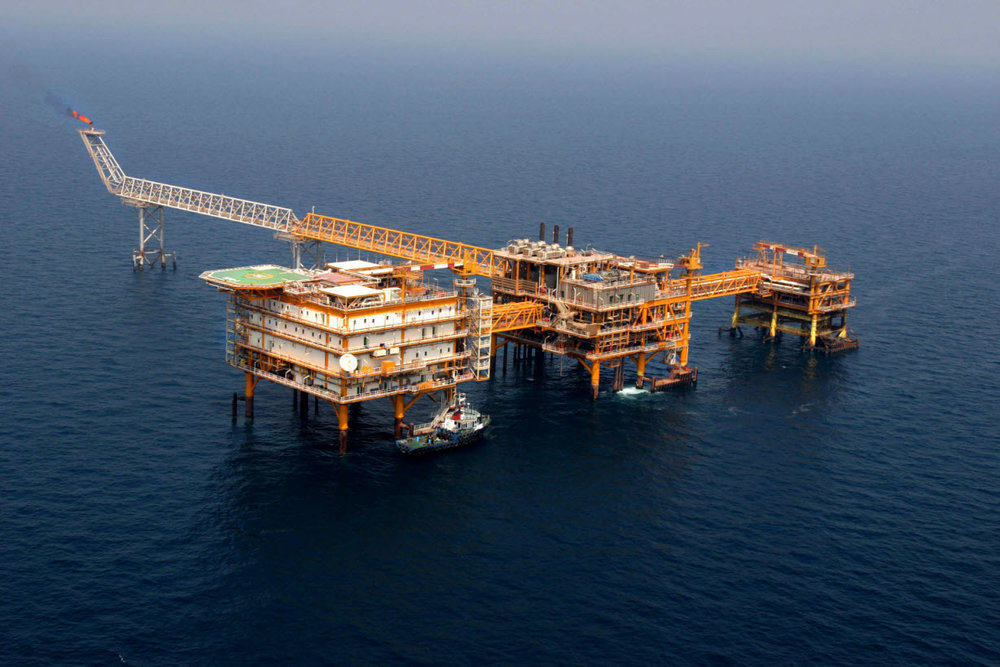 TEHRAN- Operator of phases 22-24 of developing Iran's South Pars gas field (shared with Qatar in the Persian Gulf) announced that two new platforms of these phases will become operational by late January 2019.
Farhad Izadjou said the phases have already made 92 percent progress in both onshore and offshore sections, Public Relations Department of Pars Oil and Gas Company (POGC), which is in charge of developing the gas field, announced.
The operator of phases 22-24 put the progress of onshore refining section of the phases at 93.4 percent, construction of offshore platforms at 94 percent, offshore drilling of the phases at 87% progress, and building of pipelines for the phases at 91 percent for the moment.
He also said that platform 24A of phase 24 is planned to come on-stream by late December or early January.
These phases are projected to produce 56.6 million cubic meters of gas, 75,000 barrels of gas condensate, and 400 tons of sulfur per day, as well as 1.05 million tons of liquefied petroleum gas (LPG) and one million tons of ethane per annum.
South Pars gas field is estimated to contain a significant amount of natural gas, accounting for about eight percent of the world's reserves, and approximately 18 billion barrels of condensate. The field is divided into 24 standard phases.
MA/MA