EU to pursue Iran's rights under JCPOA: envoy
December 3, 2018 - 22:45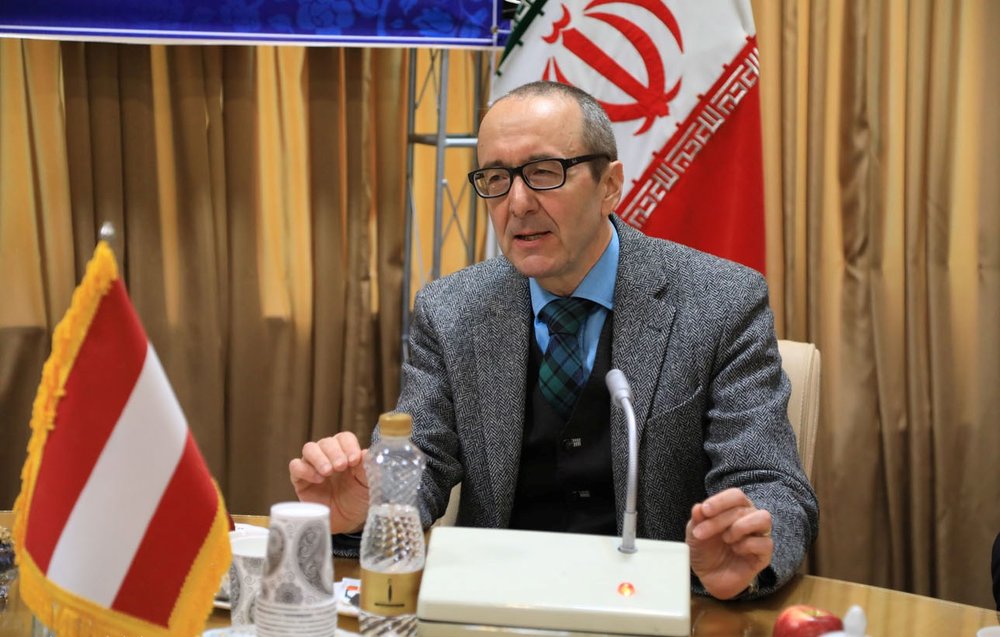 TEHRAN – The European Union will attempt to secure Iranians' economic benefits from the nuclear deal, officially known as the Joint Comprehensive Plan of Action (JCPOA), Austrian envoy to Tehran said on Monday.
Stefan Scholz also vowed to make efforts to develop cooperation between the EU and Iran, IRNA reported.
Thanks to its influence on the Middle East and Europe, Iran is of importance to the world, Scholz said.
He also said Austria is standing by Iran as a partner and is attempting to promote the private sector in Iran.
MH/PA