Iran's Etedadi nominated for the world's best female futsal player
December 5, 2018 - 13:51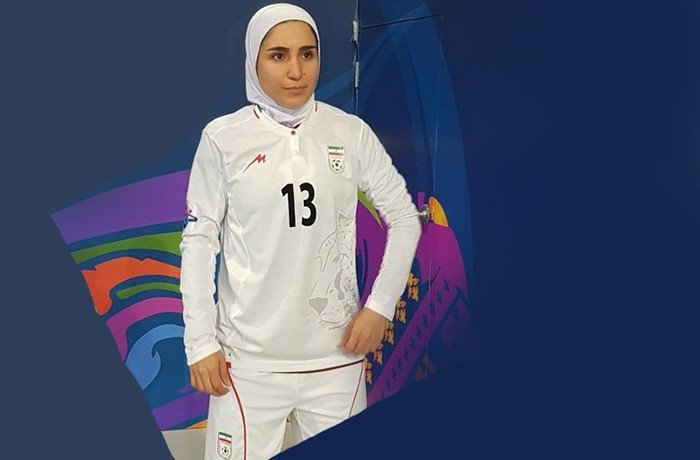 TEHRAN - After having released the list of ten names in contention as best female goalkeeper in the year 2018, Futsal Planet announced the nominees for the Best Female Player in the World.
Fatemeh Etedadi from Iran along with nine other stars of international women futsal will try to reach the top.
Etedadi was named as the top goalscorer of the second edition of the AFC Women's Futsal Championship in Thailand in May with nine goals.
The Best Female Player in the World nominations are as follow:
Amanda Lyssa de Oliveira Crisostomo "Amandinha" (BRA)
Leoas da Serra (BRA) - BRAZIL N.T. - BRAZIL University N.T.

Amelia Romero De La Flor (ESP)
C.D. Futsi Atlético Navalcarnero (ESP) - SPAIN N.T.

Flavia Lorena Benítez (ARG)
Kimberley (ARG) - ARGENTINA N.T - ARGENTINA N.T. U20

Diana Santos De Oliveira Mendes (BRA)
Leoas da Serra (BRA) - BRAZIL N.T.

Fatemeh Etedadi (IRN)
Daneshgah Azad Tehran (IRN) - Mes Rafsanjan (IRN) - IRAN N.T.

Ana Sofia Gonçalves "Fifó" (POR)
Sport Lisboa e Benfica (POR) - PORTUGAL N.T. - PORTUGAL N.T. U18

Renata Adamatti "Renatinha" (BRA)
Ternana Calcio Femminile (ITA) - Futsal Florentia (ITA)

Alexandra Samorodova (RUS)
Zapsibkolledzh Tyumen (RUS) - RUSSIA N.T.

Vanessa Cristina Pereira (BRA)
Pescara c5 (ITA) - Jimbee Roldan (ESP) - Ternana Celebrity Femminile (ITA)

Débora Vanin "Miuda" (BRA)
Kick Off C5 Femminile (ITA)