Snow removal drill performed at Imam Khomeini Intl. Airport 
December 5, 2018 - 23:44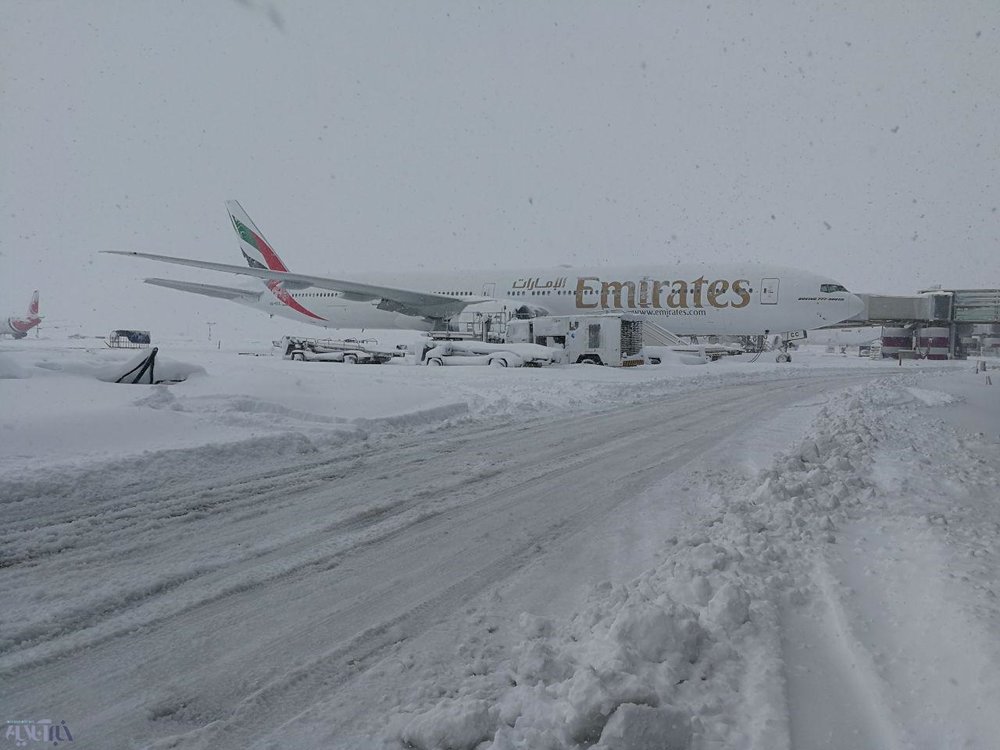 TEHRAN — A snow removal drill was carried out at Tehran's Imam Khomeini Intl. Airport on Tuesday, IKACNews reported. 
Imam Khomeini Airport Town Company caretaker Ali Rostami said that with regard to last year's heavy snowfall (in late January) this year "we are determined to be fully prepared for snow-clearing operations by using the experience of other international airports located in mountainous areas."
"By identifying our weak points as well as increasing the number of snowplows and snow removal machines we are planning on giving the best services at the time of heavy snow this year," Rostami highlighted.
He went on to say that "we have prepared guidelines for better prediction of weather conditions and taking timely measures at the time of crisis."
Integrity and full cooperation play a key role in snow clearing operations on runways, taxiways, access roads and parking lots, he added.
Azar Movahedi deputy director at Imam Khomeini Airport Town Company also explained that 100 snowplows and snow removal machines are located the airport.
Moreover, operation for de-icing of roads will be performed after snow removal on road linking cities to the airport, Movahedi added.
MQ/MG