Generous sky blankets Iran with heavy snow
January 28, 2018 - 15:11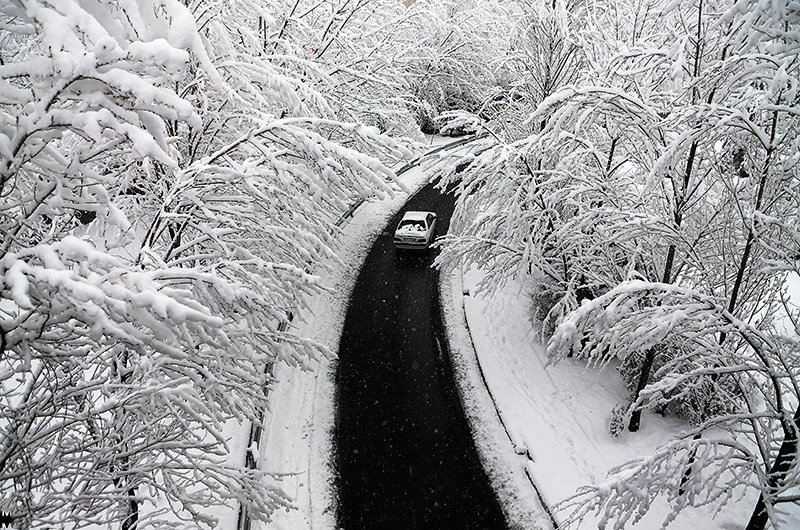 TEHRAN — Heavy snow has covered the Iranian capital, Tehran, and other cities in 17 provinces across the country.
Snow began falling on Friday in western provinces and reached central regions by Saturday night, causing disruption in road and air transport.
East and West Azarbaijan, Ardabil, Zanjan, Alborz and Tehran provinces were swept by snow over the past two days. Some high-altitude regions are buried in more than 1.5 meters of snow.
Schools and universities of most snow-hit provinces were closed on Saturday and Sunday. Even government offices were shut down in Alborz province on Sunday. Power cuts were also reported in some neighborhoods of Tehran province.
All flights were cancelled in both Tehran's Imam Khomeini and Mehrabad international airports until further notice.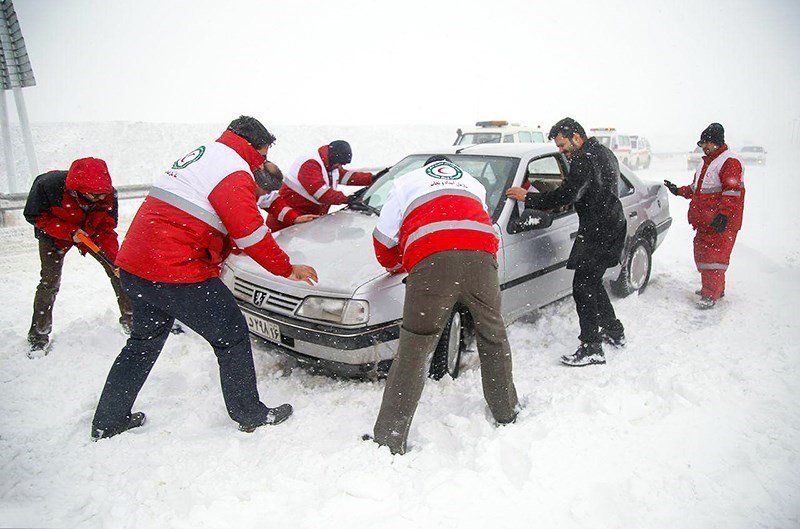 Photo by Tasnim/Mohammad Ali Marizad
Thousands of cars got stuck and were unable to move on Tehran-Karaj highway, western Tehran, on Saturday night. One of the passengers told the Tehran Times that he had reached his home in Karaj after going through 12 hours of standstill traffic. "Many cars have run out of gas," he regretted.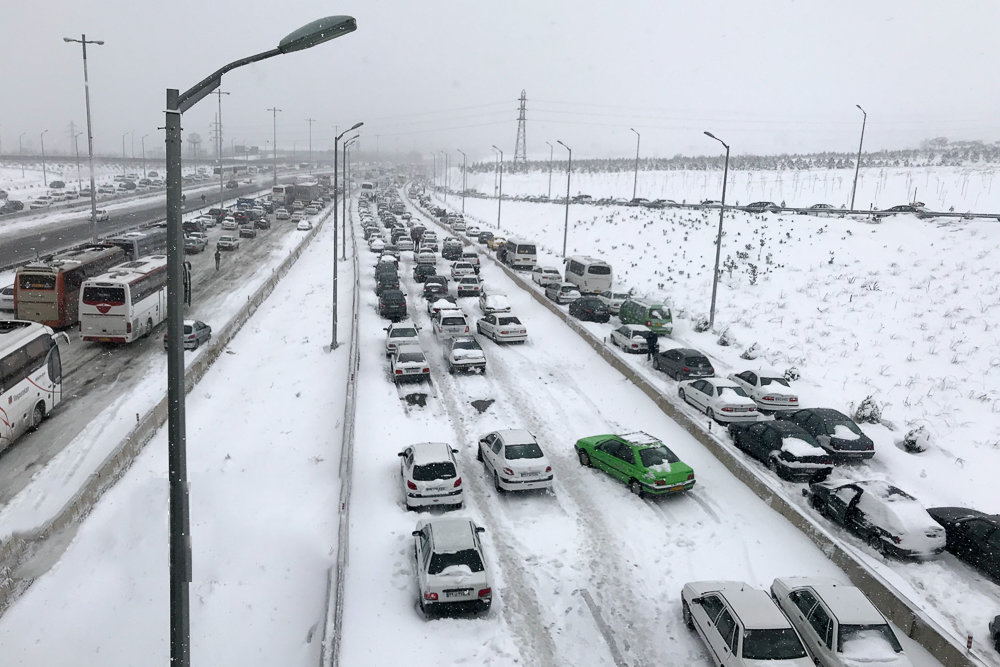 Photo by ISNA/Borna Ghasemi
Some highways were closed by the police in Zanjan and Qazvin provinces as icy roads were causing traffic accidents.
More than 1,400 individuals who were stuck in snow storm have been provided with temporary shelter, Fars quoted head of Relief and Rescue Organization of Iran's Red Crescent Society Morteza Salimi as saying on Sunday. Salimi has added that rescue teams were doubled to handle the situation.
Caught by surprise
Photo by Tasnim/Masoud Shahrestani
Once again, the lack of necessary infrastructure in order to ease traffic congestion, especially in roads linking central Tehran to its provincial cities and other provinces such as Zanjan, Alborz, and Qom as well have caused a great deal of discomfort for the citizens.
However, despite all troubles people are going through they are all delighted by the heavy snow after months of low precipitations in the country.
Nonetheless the urban management certainly needs to be more prepared to manage the aftermaths of a snowfall and we also need to pray the sky to be kinder to us.
MAH/MQ/MG