Armed forces ordered to help in relief operations after heavy snowfall
January 28, 2018 - 19:34
TEHRAN – In an order issued on Sunday Major General Mohammad Baqeri, chief of the Iranian armed forces, called on security forces to join relief operations if needed after heavy snowfall caused disruption in some parts of the country.
General Baqeri said armed forces are ready to help in efforts to open roads across the country, Tasnim reported.
After sweeping western and northern Iran, a winter air mass lashed Tehran on Saturday night, grounding flights, shuttering schools, blocking highways, and above all surprising people to see heavy snowfall after ten years.
The snowstorm that has blanketed much of Iran's western and northern parts has also caused power outages and rising gas consumption.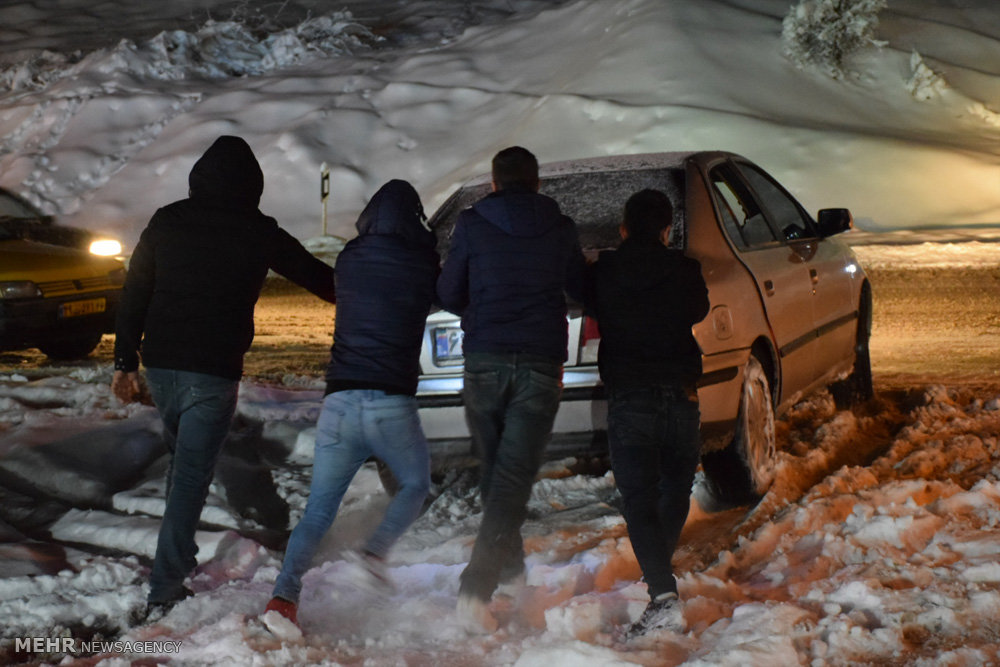 The snowfall has in the meantime raised hopes for better water reserves, as low precipitation had caused concerns among the public and officials as well.
Meanwhile, Tehran Mayor Mohammad Ali Najafi thanked his "hardworking colleagues" at the municipality for sparing no efforts in opening the roads and streets.
"One of our concerns is to protect this city's trees," Najafi tweeted, urging Tehrani citizens to help shake the trees in order to prevent fall of tree branches.
However, lawmaker Mohammad Reza Aref criticized the performance of Tehran's municipality and governorate.
He said it is regrettable that after such a normal snowfall, managers have failed to handle traffic competently.

MH/PA