Iran's mean precipitation drops by 56%
December 27, 2017 - 7:34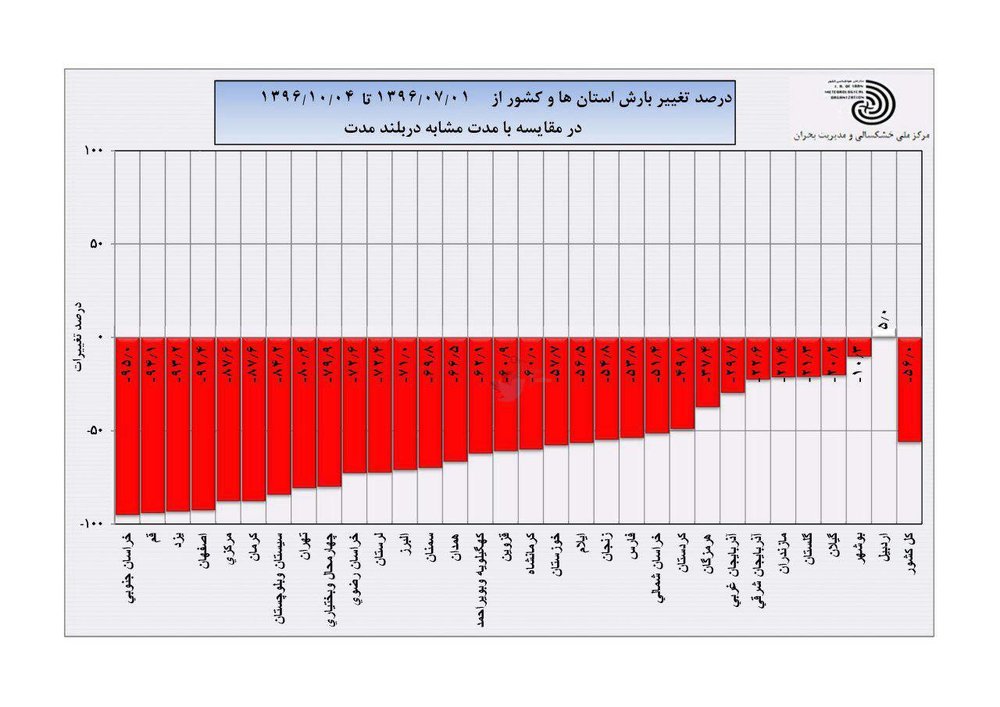 TEHRAN – Iran has experienced a 56-percent decrease in average precipitation over the period from September 23-December 25 compared to the same period in the long run, the country's meteorological organization has announced.
South Khorasan, Qom, Yazd and Isfahan provinces show the most dramatic decline of more than 90 percent. Tehran is ranked 8th with 80.6 percent drop compared to long-term average precipitation level.
The only province which has a positive growth in this regard is Ardabil with 5 percent increase. Bushehr, Gilan, Golestan and Mazandaran are the provinces with the least decrease in precipitation.
Although the graphs indicate a drastic decrease in average rainfall, they have not specifically defined "long-term" in the reports. Some news agencies have considered long-term the past 67 years while some other specified that the numbers are pertaining to the past 50 years.
While climate change is one of the main culprits of decrease in average rainfall the recurrent drought spell and water shortage in the country are mostly blamed on mismanagement and shortsighted water management policies as well as unsustainable agricultural practices.
MAH/MQ/MG