Blind artist to hold workshop to erase doubts over her ability to paint   
December 5, 2018 - 18:58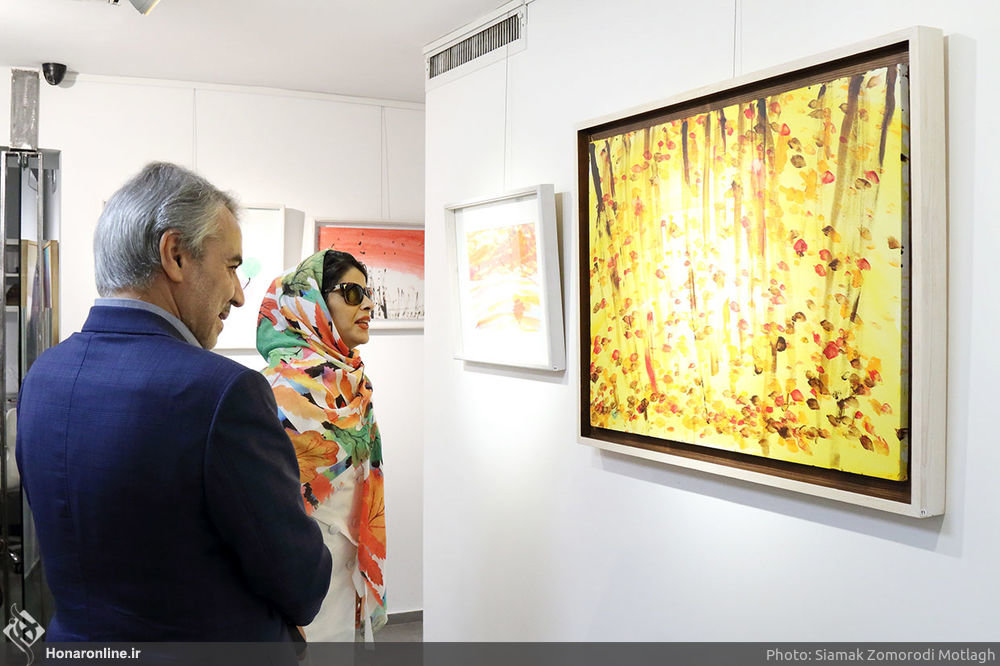 TEHRAN – Visually-impaired artist Maryam Heidarzadeh who is also prolific songwriter announced on Wednesday a plan to organize a workshop in response to people doubting her ability to do a painting all by herself.
The workshop will be held on Friday evening at Tehran's Mojdeh Gallery, which has been hosting an exhibition of her paintings since November 30.
"I will hold a workshop to assure everybody that I do my paintings without any help from other people," Heidarzadehw said in press release.
"I think people have the right to doubt my work, but I hope this workshop will eliminate all ambiguities," she added.
Thirty acrylic paintings by Heidarzadeh are on display in the exhibition she titled "After All Those Regrets…"
"I chose this titled because I was 3.5 years of age when I lost my sight in an operation as result of a medical error," she previously said in a statement published during the opening ceremony of her exhibit last Friday.
"Painting was an art that I have always loved, but I could not do it due to the disability until nine years ago when my teacher, Mr. Qasemi, helped me move towards it," explained Heidarzadeh, who organized the first showcase of her paintings at Shirin Gallery in 2013.
Nature is the central theme of her collection. "This was rooted in my love of autumn. In fact, this season is the beginning of my inclination to painting," she said.
The exhibition will come to an end with the workshop at the gallery located at No. 27, 18th Alley off North Allameh Blvd. in the Saadatabad neighborhood.
Photo: Maryam Heidarzadeh accompanies Budget and Planning Organization director Mohammad Baqer Nobakht in a visit to her exhibition at Tehran's Mojdeh Gallery on November 30, 2018. (Honaronline/Siamak Zomorodi-Motlaq)
MMS/YAW