Iran's Nazemi nominated for the world's best referee
December 6, 2018 - 23:53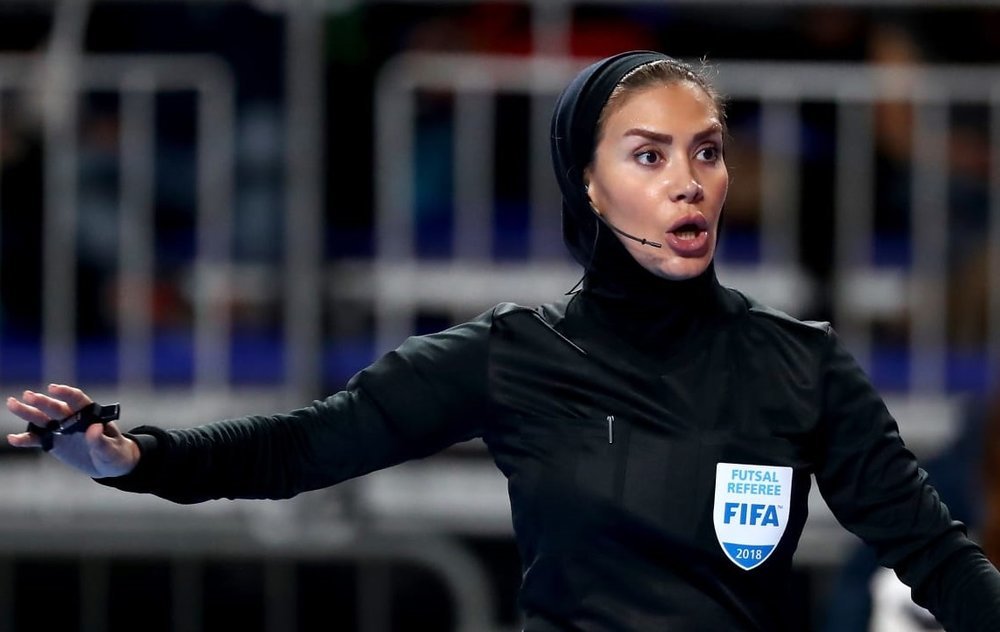 TEHRAN – Gelareh Nazemi from Iran has been nominated for the Best Referee in the World.
Nazemi officiated the final of the Women's Youth Olympic Futsal Tournament Buenos Aires 2018 between Portugal and Japan in October.
She was also invited to officiate at the European Women's Futsal Cup to be held in Portugal in February.
Iranian female player Fatemeh Etedadi and goalkeeper Farzaneh Tavasoli and male goalkeeper Alireza Samimi have been previously nominated for the Awards.
The Best Referee in the World nominations are as follow:
Nominees
(in strict alphabetical order!)

Ricardo Amaral Messa (BRA) - CONMEBOL

Mohamed Hassan Hassan Ahmed Youssef (EGY) - CAF

Khalid Hnich (MAR) - CAF

Nikola Jelic (CRO) - UEFA

Hiroyuki Kobayashi (JPN) - AFC

Gelareh Nazemi Deylami (IRN) - AFC

Valeria Nicole Palma Palma (CHI) - CONMEBOL

Antony Riley (NZL) - OFC

Lance Vahhaitsma (USA) - CONCACAF

Irina Velikanova (RUS) - UEFA