Tehran, Baku planning new fiber optic route
December 7, 2018 - 21:55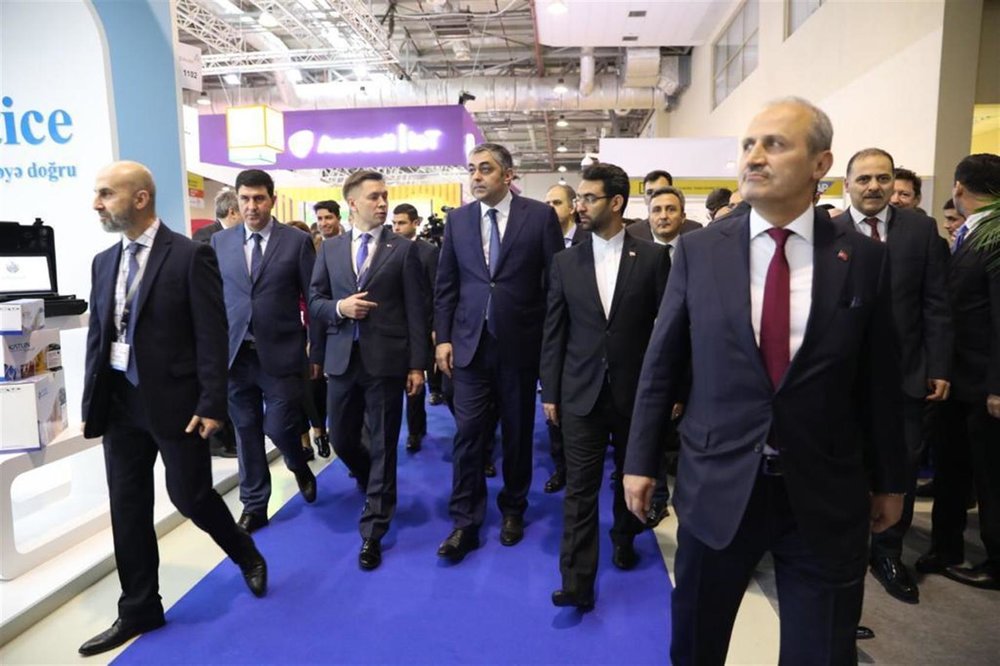 TEHRAN – Iran and Azerbaijan are planning to create a new fiber optic route between the two countries, Azerbaijan's Minister of Transport, Communications and High Technologies Ramin Guluzade said, IRNA reported on Thursday.
Iran and Azerbaijan are improving relations in the field of telecommunication and hi-tech, Guluzade said in an interview on the sidelines of Bakutel 2018 exhibit, which was held from December 4 to 7 at the Baku Expo Center.
A total of 14 Iranian startups and companies offered their telecom products and services at the expo.
Iran's Minister of Information and Communication Technology (ICT) Mohammad Javad Azari Jahromi travelled to Azerbaijan to attend the event.
"Unfortunately Iran has a small share of exports of ICT products and services," he said during a conference he had with Iranian startups at the event on Thursday.
The ministry plans to support startups in exports in order to benefit from the regional market, he said.
Such exhibitions pave the ways for startups to enter global market, he added.
Azari Jahromi pointed out to the health tourism potentialities of Iran for neighboring countries which could be improved through electronic services and startups.
During a quadripartite meeting between Iran, Azerbaijan, Russia and Turkey on the sidelines of Bakutel 2018, it was planned to establish a center to support startups in the region, he said.
SB/MQ/MG